The digitalization trend is swiftly taking over the business world. The market expects that by 2024, e-commerce will take up almost 22% of all retail. If your service or product is not available through e-commerce channels, you might be in trouble. That is why finding reliable and experienced digital commerce developers, who will assist you in creating a digital marketplace for your services, is task number one in your business strategy.
Cooperation with your e-commerce app development vendor defines your business strategy and revenue growth. That is why it is not an easy task, as you are looking for a long-term partner.
We conducted thoroughgoing research to create this comprehensible list of top eCommerce development companies. We took our time to study relevant cases and market ratings to determine the best companies that build eCommerce websites. Despite the globalization trend in the eCommerce market, we find it relevant and logical to categorize companies by region:
Best E-commerce Development Companies in Europe
Eastern Europe is confidently taking over the Software Development market, including e-commerce solutions and technologies. Here is a list of the top Europe-based companies that have diverse partnership experience with international, cross-continental clients.
SPD Technology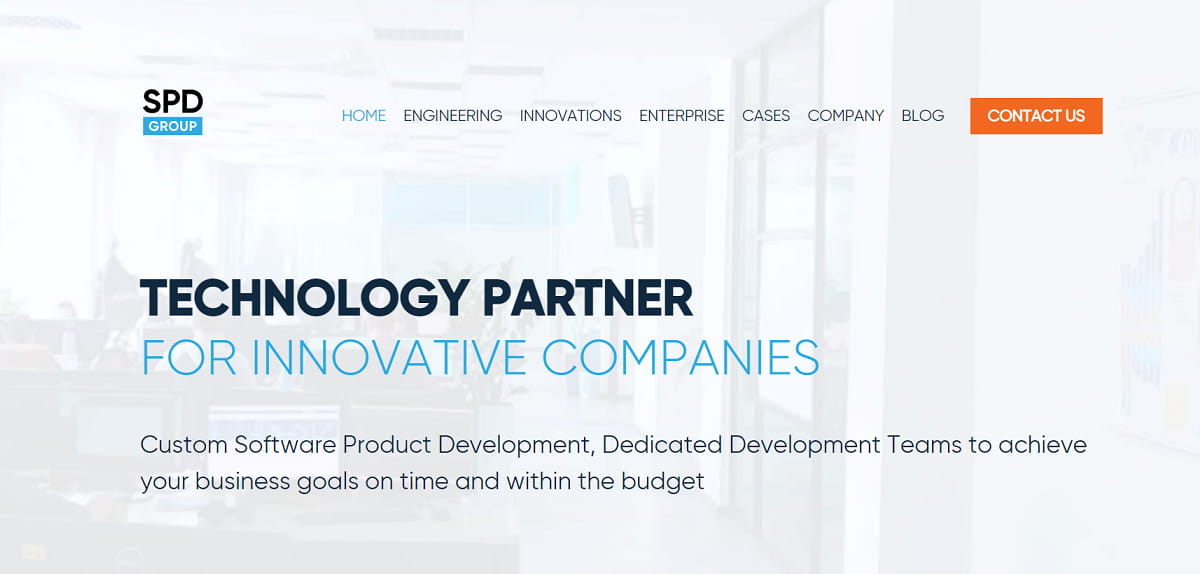 Location: London, United Kingdom
Staff size: 500 – 750
Pricing: $25 — $75/hr
Founded: 2006
Clients: Life Dreams Inc., Poynt
Clutch Rating: 4.8
We will begin our list of top eCommerce development companies with SPD Technology. It is a multinational custom software development company offering a wide range of e-commerce services. Based in London, the company has been delivering Agile and quality-driven solutions for more than 15 years. SPD Technology team professionals are certified in Java Oracle, ISTQB, Scrum Alliance.
The company delivers effective e-commerce solutions employing innovative technologies: Machine Learning, IoT, POC, MVP. SPD Technology embraces an Agile and transparent approach, focusing on security, flexibility, and user engagement.
Technologies
The award-winning team offers Java development services, as well as expertise in C#, Spring, NodeJs, Python/Django, etc. Offering full-cycle development of B2B and B2C e-commerce products, SPD Technology utilizes Microservices Architecture, Domain-Driven Design, and Cloud Computing technologies. SPD Technology specializes in building customized marketplaces, ensuring smooth cooperation with third-party applications, freedom of choice for a payment processor, and easily manageable unique features.
SPD Technology uses only the best approaches and modern tools to help clients achieve goals. One of those tools is Metucat, an Integrated Framework for developing, maintaining, and evolving data-centric web and mobile applications. It uses visual data to control application development. Architects, developers, and business analysts can use this tool. In fact, Metucat allows our dedicated development teams to work on parts of the product independently of each other. In one of the recent projects Poynt, Metucat helped to save up to 50% of the time spent on planning, analysis, and design.
Don't have time to read?
Book a free meeting with our experts to discover how we can help you.
Book a Meeting
Case: Omnicommerce Payment Solution: Poynt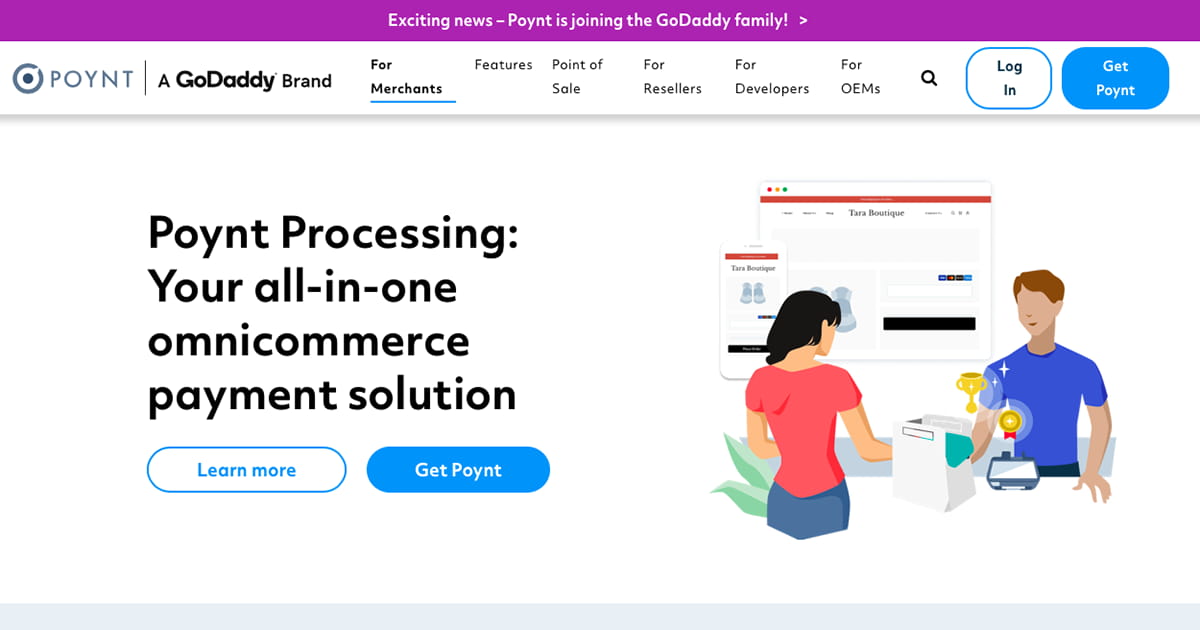 Poynt is a multinational open commerce platform developed from scratch in 2010. SPD Technology developed a revolutionary architecture. It resolved Poynt's projects' migration to a new platform, which minimized storage space and enabled higher traffic. Successful meeting two business goals, Poynt Processing and Poynt Core, SPD Technology delivered an innovative end-to-end omnicommerce that boosted revenue and customer satisfaction.
Case: NimbleCommerce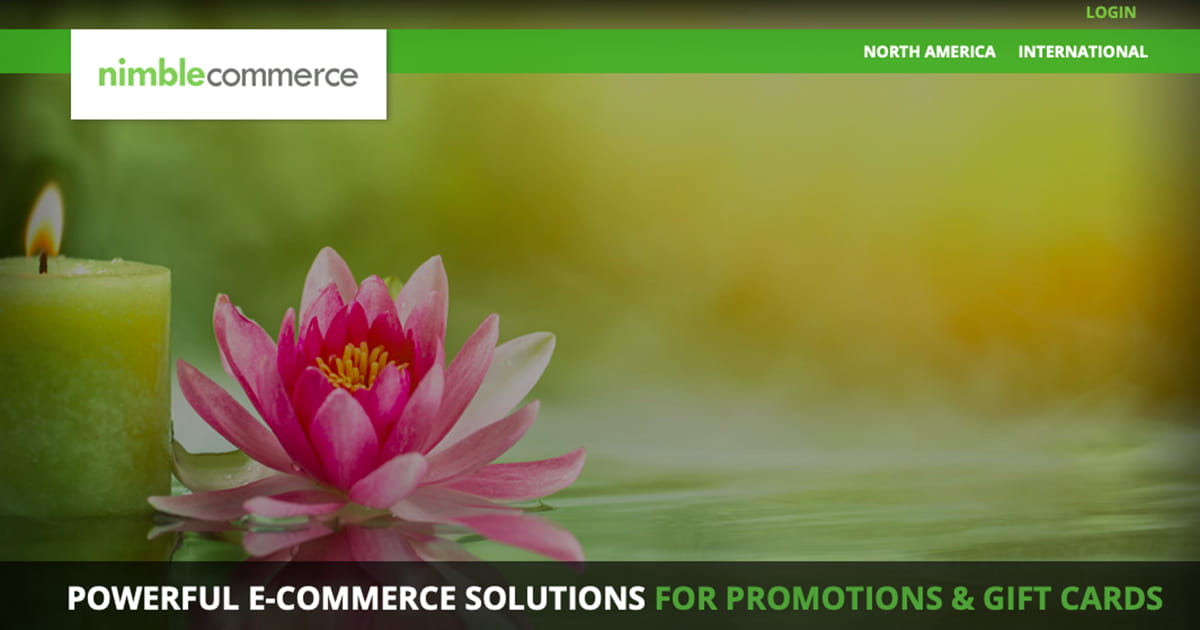 NimbleCommerce is the world's biggest e-commerce platform for promotions and gift cards, containing offers from 210,000 vendors. SPD Technology is the main digital developer for the entire Blackhawk Network, which also includes NimbleCommerce. Working with NimbleCommerce for nine years, SPD Technology contributed to the platform's success with numerous solutions, attracting clients like Disney, Staples, iTunes, Target, and eBay.
Case: Blackhawk Network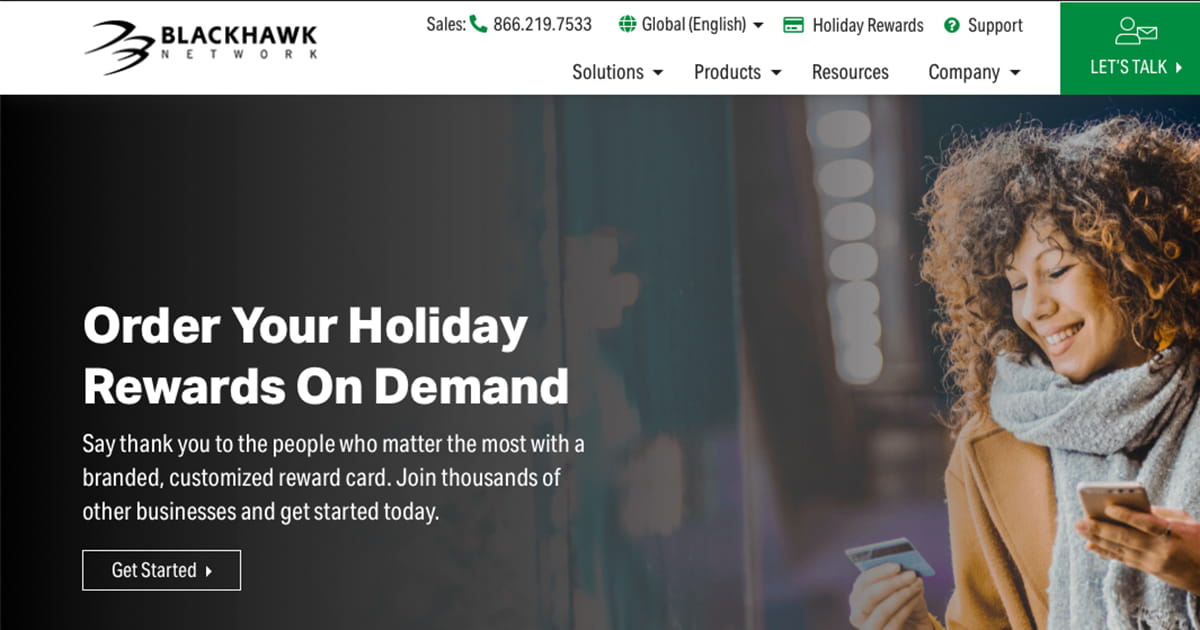 Blackhawk Network is a global branded payment solution company, delivering its services for almost 20 years in 28 countries. SPD Technology had the challenge to combine all acquired by Blackhawk platforms in one system. SPD Technology delivered a high-scaled platform with 80 connected services: Master Data 2.0., which stimulates business expansion, enables a new management model and saves the company $200K/month. On top of that, SPD Technology built an advanced business intelligence system that delivers 40+ MM records per day.
Selleo Labs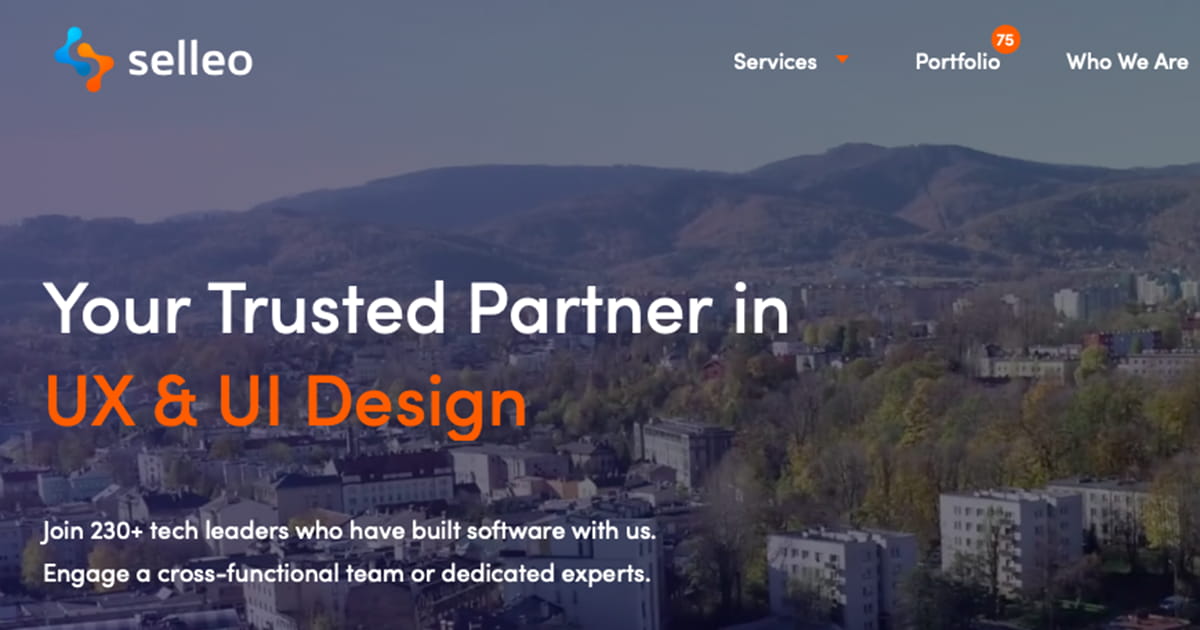 Location: Bielsko-Biala, Poland
Staff size: 50 — 249
Pricing: $25 — $49/hr
Founded: 2005
Clients: Universal Avenue, BrandActif
Clutch Rating: 4.8
Selleo Labs takes pride in its egalitarian, non-hierarchical self-managing corporate organization model. Transparency and cooperation are not just pretty words for the Selleo Labs: the company nourishes the tech and business communities by regularly organizing and hosting networking events. A somewhat unconventional approach and dedication to the client's needs brought the team multiple awards, to name but a few: HR Dream Team 2015, EB Stars 2016, INNOWATOR 2018.
Technologies
Offering a wide range of services: from cloud consulting to UX/UI design, Selleo Labs has served as a trusted e-commerce developer since 2005. The team has a portfolio of 150+ diverse projects.
Case: BrandActif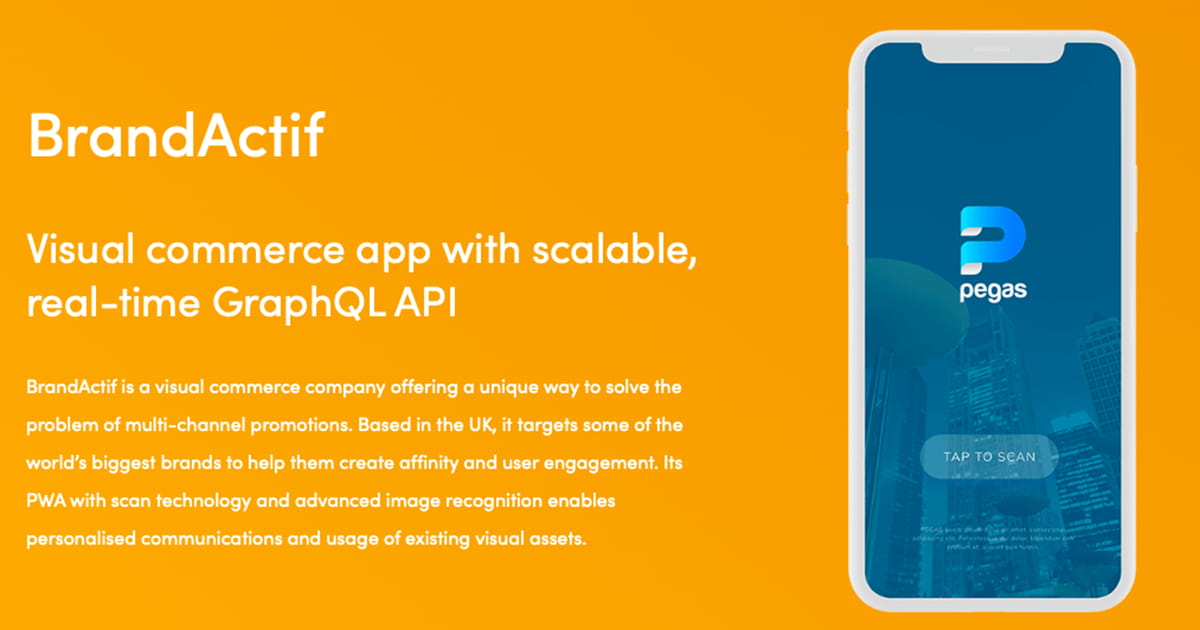 BrandActif is a visual eCommerce business that assists brand owners in content creation and boosting user engagement. A team of professional eCommerce development solution providers utilized GraphQL API technologies, using Ruby on Rails and Node.js for backend and React for the frontend.
CIKLUM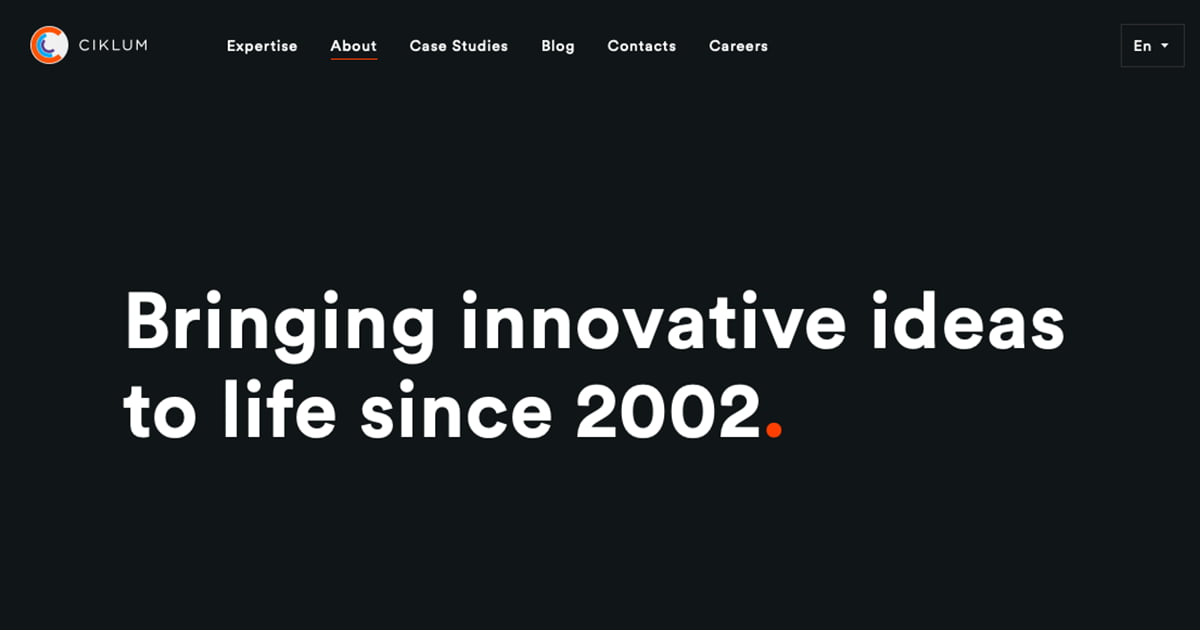 Location: Ukraine
Staff size: 4000+
Pricing: $25 — $49 / hr
Founded: 2002
Clients: Metro, Kantar Retail, Flixbus
Clutch Rating: 4.8
Ciklum is a global e-commerce development company with delivery centers in Ukraine, Poland, Belarus, Pakistan, Czechia, and Spain. Delivering QA, R&D, and Data Analytics services Ciklum has earned its reputation in Central Europe and worldwide. Only in 2020, the team can pride themselves in multiple prestigious awards: The GSA UK Awards, Best Overall DevOps Project – Retail Sector.
Technologies
To deliver the best e-commerce services, Ciklum partners with big names like Microsoft, AWS, and NVIDIA. Ciklum's team is ready to meet every digital commerce needs that one might think of: Audit, Visualisation, Defining Customer Journey, Subscription Services, Headless Architecture Solution, to name a few.
Case: Metro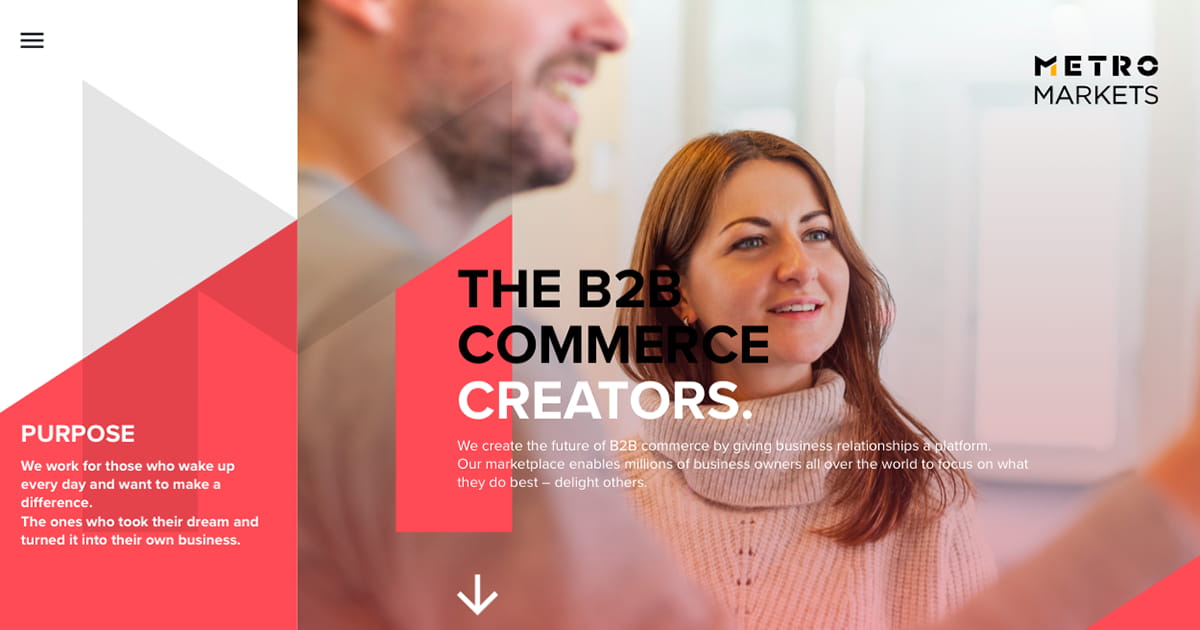 Ciklum successfully completed a task to develop a Metro's wholesale platform in 9 months. Implementing Data-Driven forecasting and JIRA, a multidisciplinary team of German and Ukrainian professionals introduced an innovative, scalable business model for Metro.
Scalefocus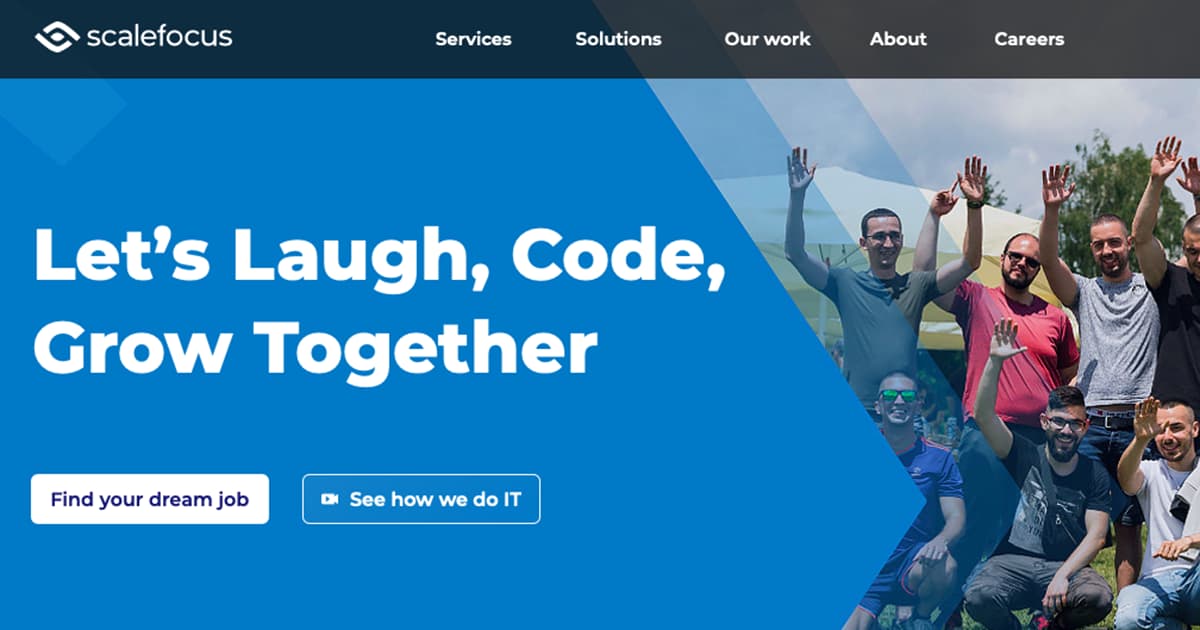 Location: Sofia, Bulgaria
Staff size: 250 – 999
Pricing: $50 – $99 / hr
Founded: 2012
Clients: AVIQ Systems AG, Wacom, InfoVista S.A.S, Spiral Financial
Clutch Rating: 4.9
Based in Sofia, Scalefocus delivers its Digital Engineering, Strategy, Infrastructure & Operation services all over North America, the Middle East, and Europe. Bulgarian company is proud of their Golden Partnership with Microsoft, SAP, Oracle, and IBM. Besides e-commerce, they are focused on financial services, the healthcare sector, and information technology.
Technologies
Scalefocus e-commerce open modular platform offers omnichannel customer engagement and uncomplicated, effortless, product management.
Fortune 1000 Retailer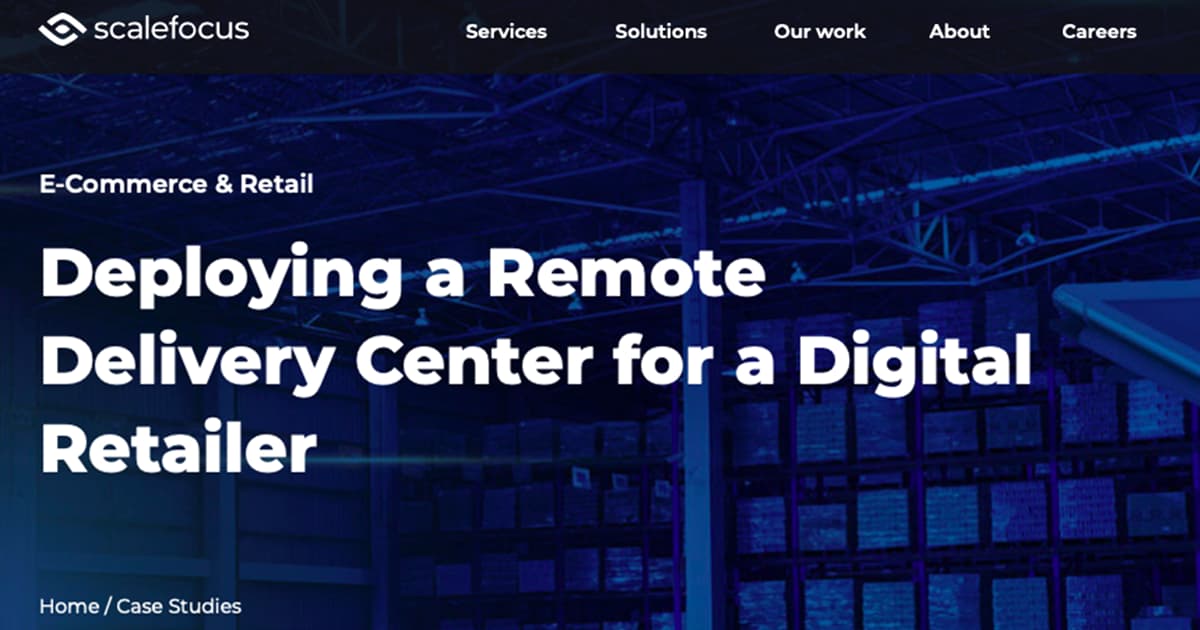 Scalefocus client, which is one of the Fortune 1000 retailers, specializes in USA-based lifestyle brands. The client asked to fully digitize their marketplace, integrating social add-ons, Sisyphus, Data API, and Network Operations Center. Solutions delivered by Scalefocus resulted in a 30x increase in time-to-market and 2x decrease in engineering cost.
Best E-commerce Development Companies in America
Are you looking forward to bringing your business to a new level in the U.S., Canada, or South America? Here is a selection of top e-commerce developers with relevant cases from their portfolios.
Capermint Technologies Pvt Ltd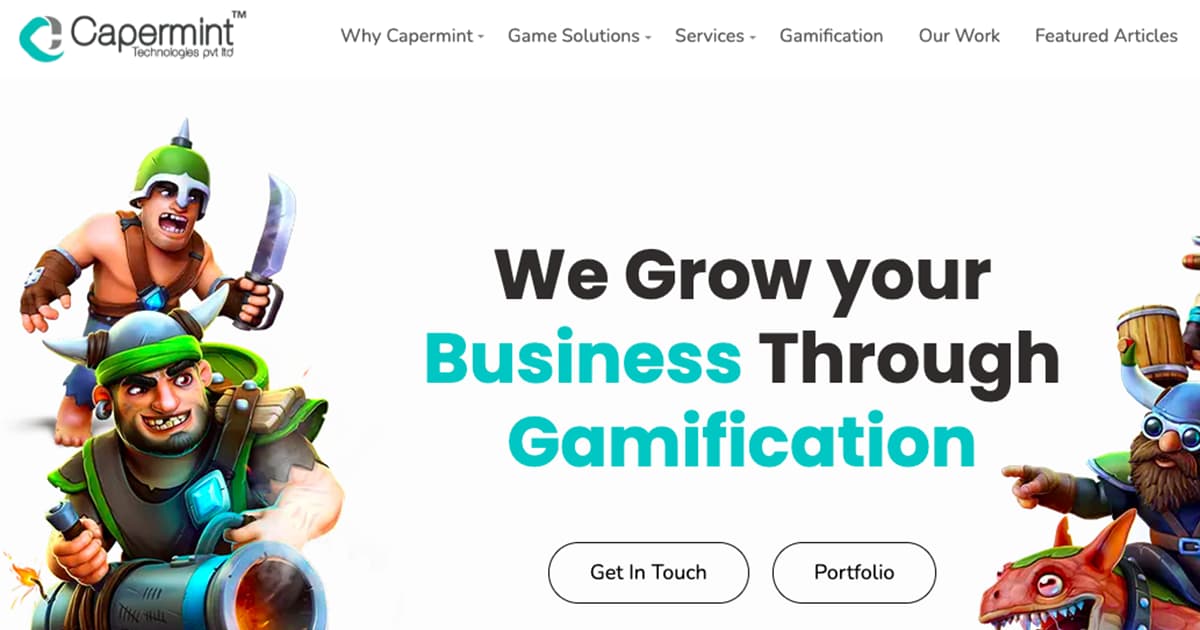 Location: Quebec, Canada
Staff size: 50 — 249
Pricing: $25 — $49/hr
Founded: 2014
Clients: Life Dreams Inc., Poynt
Clutch Rating: 4.8
Technologies
Capermint Technologies are providing app development, game development as well as design services. Proficient in iPhone, Android, and Swift 5 development, they also have successful cases in graphic design: everything from mobile UI design to 3D modeling.
Case: Hungrykart
Hungrykart is an all-inclusive food delivery service that combines many solutions — everything from buying groceries to ordering from a local restaurant — all in one application. Intending to deliver products within 45 minutes, the Capermint Technologies team developed solutions to optimize the user's location, merchant's app, and delivery workers.
Targeted for the local markets, Hungrykart incorporated features of the categorized menu, live tracking, and special offers. One of the unique ones is an in-app wallet, which allows you to deposit money directly to the app.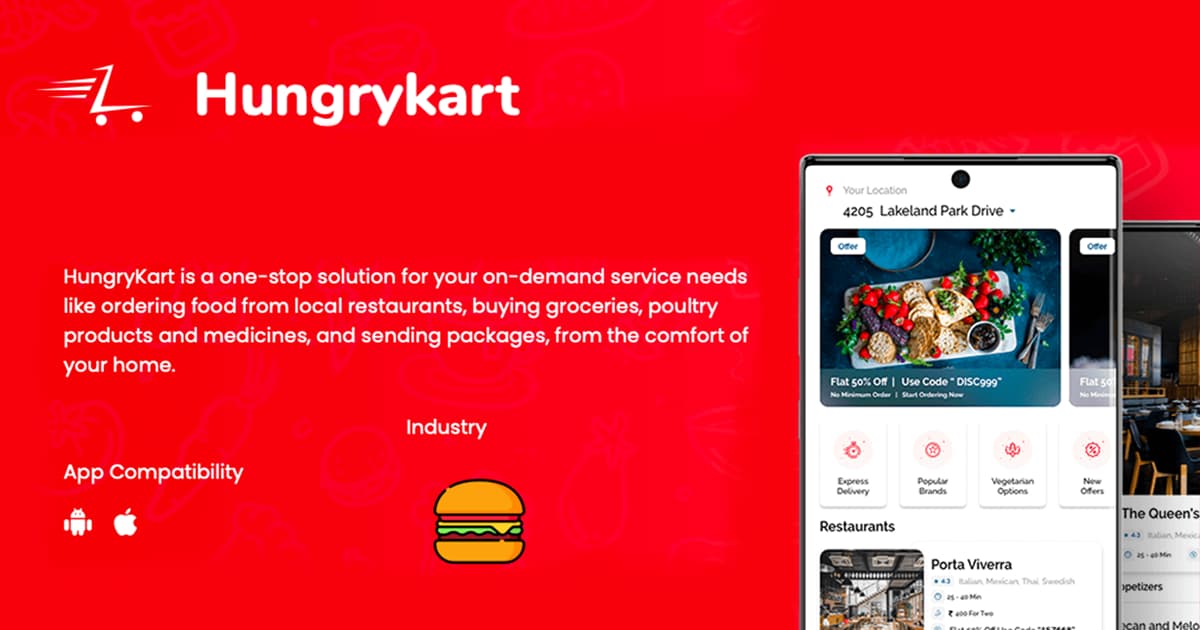 Absolute Web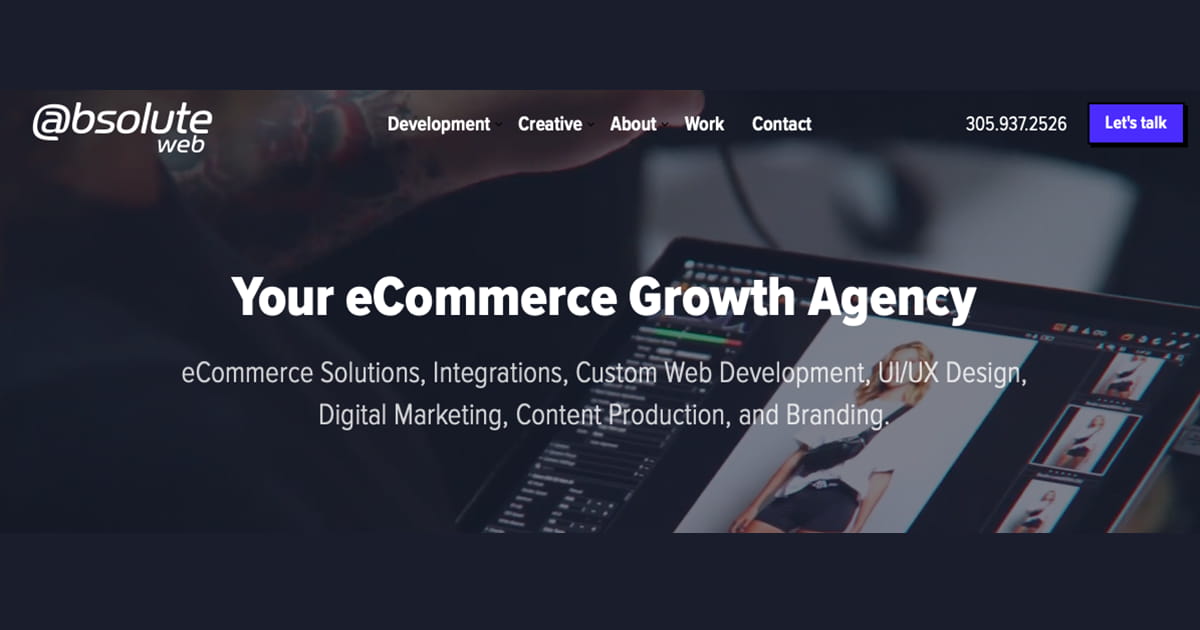 Location: Miami, Los Angeles
Staff size: 50 – 249
Pricing: $100 — $149 / hr
Founded: 1999
Clients: Capezio, Oribe, Luxury Brand Partners, Glo Skin Beauty
Clutch Rating: 4.9
One of the best eCommerce development companies in the U.S. is, undoubtedly, Absolute Web. Unlike other companies we already mentioned, Absolute Web is focused exclusively on e-commerce. One of the oldest companies on our list, it delivers both marketplace development and brand strategy services.
Technologies
Absolute Web delivers digital commerce products for various industries, using Magento, Shopify, BigCommerce, WooCommerce, and custom.
Case: Glo Skin Beauty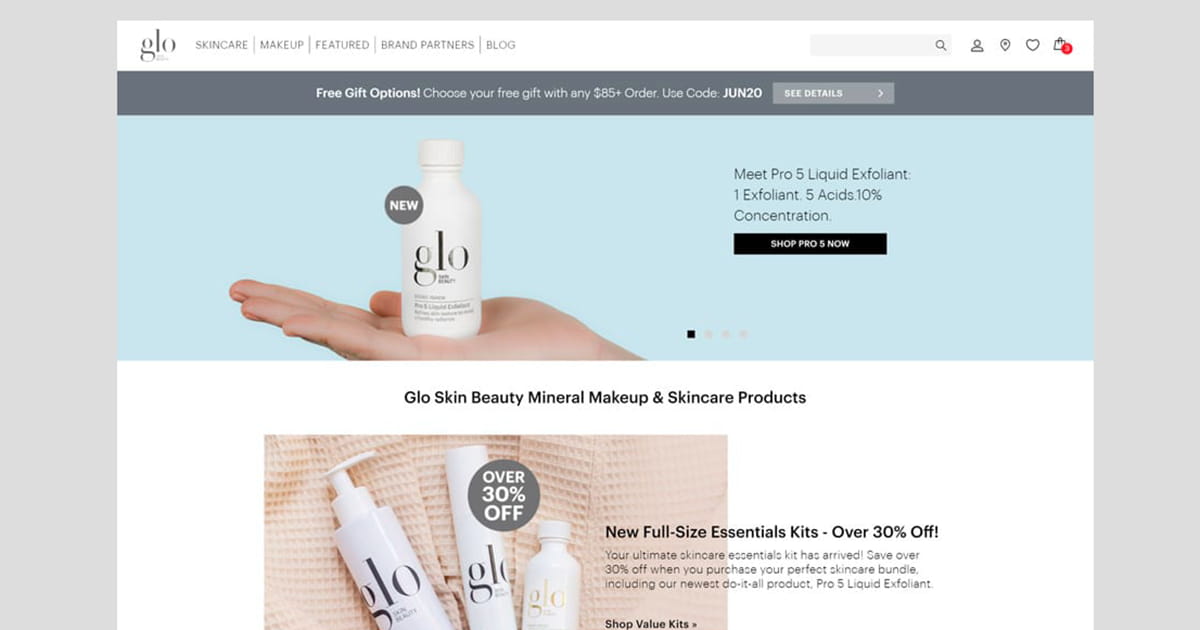 Versatile Absolute Web team performed Magento 1 to Magento 2 migration, integrating ERP and AI search system. Absolute Web created a unique UX/UI design, implementing numerous complex features: Wishlist, MegaMenu, Bulk Orders, live matrix shipping rates, data restructuring.
Redstage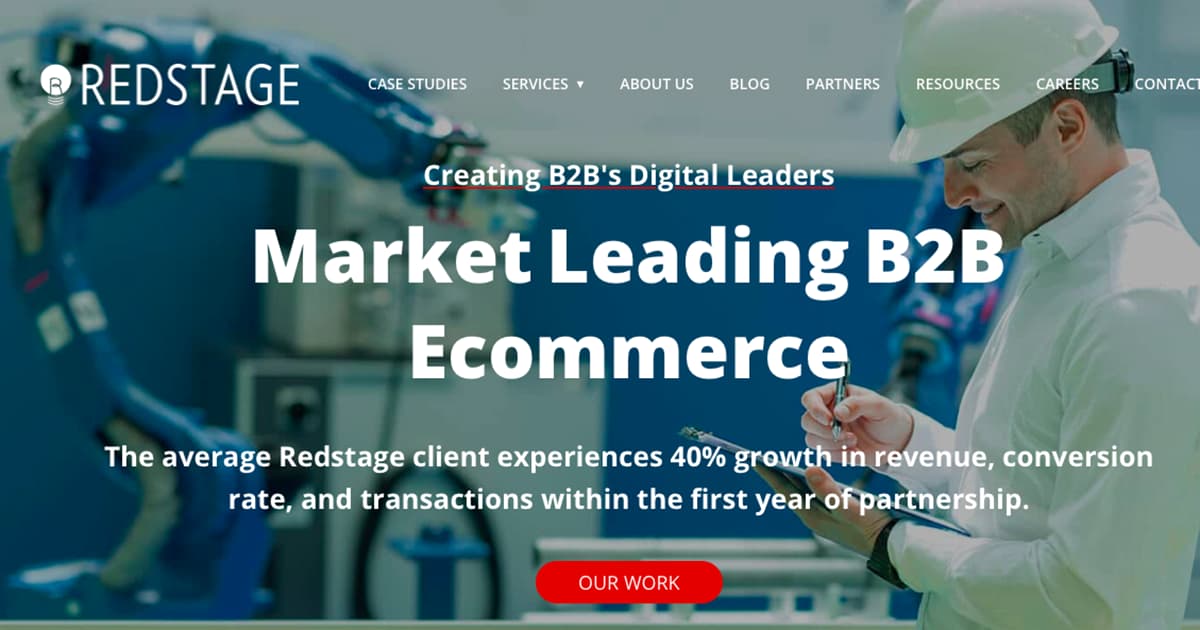 Location: Sao Paulo, Brazil
Staff size: 1,000 – 9,999
Pricing: $150 – $199 / hr
Founded: 2008
Clients: Arrow Electronics, Church & Dwight, Citrix, Heilind, Jura Capresso, Men's Health
Clutch Rating: 4.8
Redstage is a e-commerce development company in USA with offices all over the world. Redstage is a leading regional expert in delivering digital commerce services for B2B companies. Recently Redstage published a book "Digital Sales Engagement Handbook for B2B Ecommerce", proving its professionalism and community engagement values. The versatile team is focused exclusively on e-commerce, delivering design, development, strategy, and support.
Technologies
Redstage provides development services as well as strategy, consulting, security and compliance services. An experienced team offers solutions for Magento, Salesforce, Shopify, Big Commerce, and platform migration, to name a few.
Case: Jura Coffee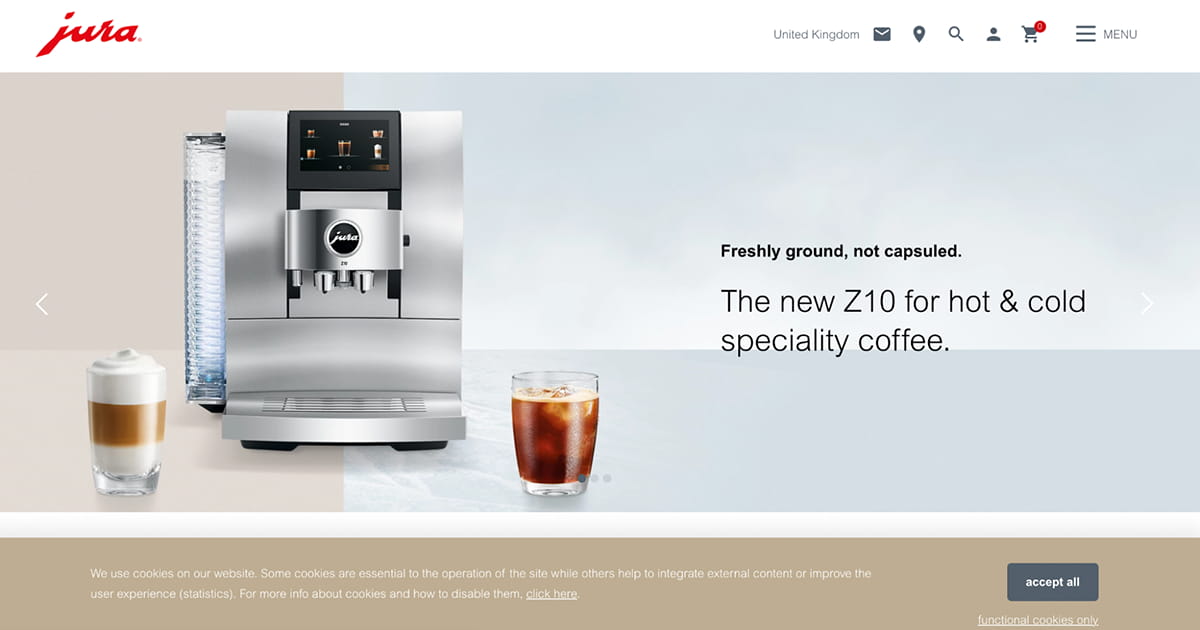 Jura Coffee is Redstage's long client that needed to optimize its services for the COVID-19 e-commerce boom. Redstage's team migrated the company's site from Magento 1 to Magento 2 while keeping the outdated site running without interrupting the market's workflow.
Redstage created an award-winning new design, built a custom demo booking application to ensure a more personalized experience for Jura's clients. As a result of Redstage's services, Jura's traffic was boosted by 55% and increased revenue by 54%.
The team capable of building long-lasting relationships and delivering customized services makes Redstage one of the best eCommerce website design and development companies in the area.
Best E-commerce Development Companies in Asia
Are you seeking partnerships with experienced e-commerce development agencies in the Asian market? Here is a selection of top digital commerce companies from Vietnam and India.
Netbase JSC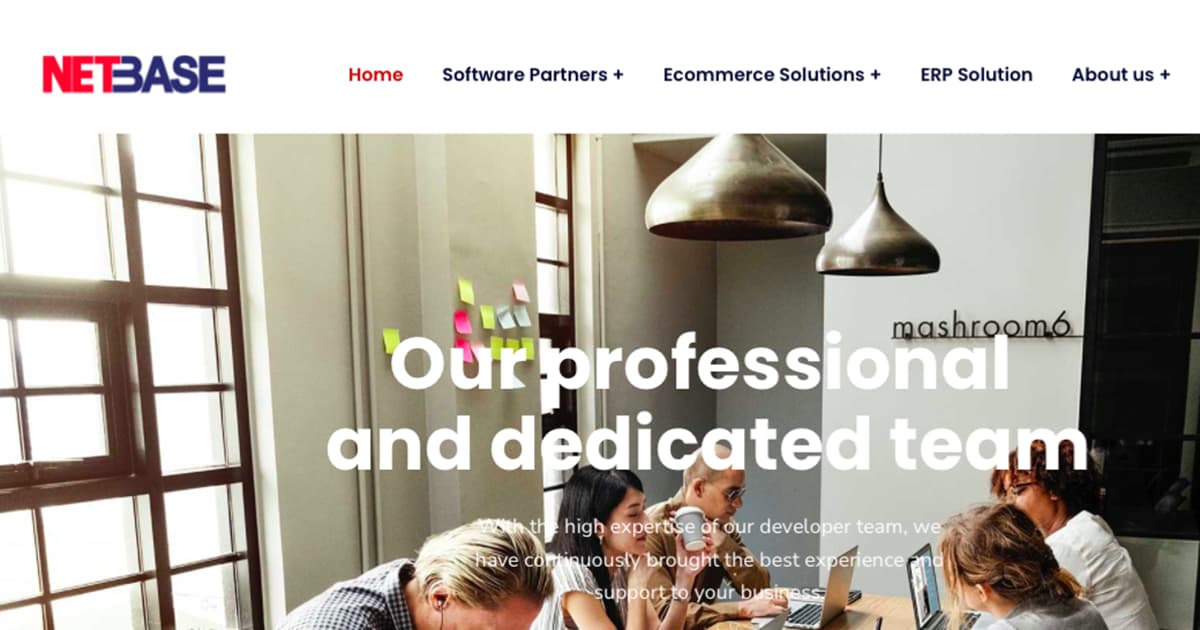 Location: Hanoi, Vietnam
Staff size: 10 – 49
Pricing: $50 – $99 / hr
Founded: 2012
Clients: Netztech.ch, Avalokita, Panel-it, Cmsmart, Adminkit
Clutch Rating: 4.7
Netbase JSC is one of the top eCommerce web development services companies in Asia. Based in Hanoi, Netbase JSC has been providing Software Outsourcing, Consultancy services, and E-commerce products and solutions for more than 6 years. They guarantee fine results by assigning a special support team after the completion of their projects.
Technologies
55% of Netbase JSC's service line is focused on digital commerce products for diverse industries. Among Website Design and Development, they provide Payment Gateway Integration, E-commerce PPC Advertising, Chatbot integration, E-commerce Analytics services.
Case: Panel-IT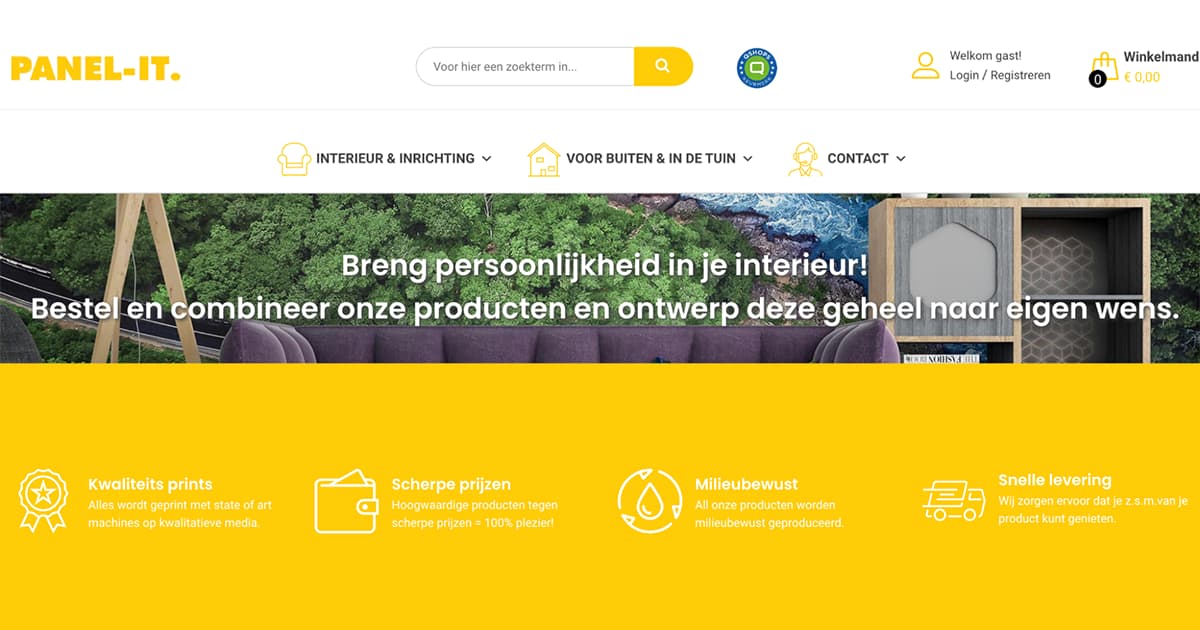 Panel-It is a Duch digital commerce platform for interior design services. Netbase JSC had to optimize myriads of features and develop usable product filters so that a vast array of the company's niche services did not confuse clients.
On top of that, Netbase JSC developed from scratch a customized interactive tool to create designs online without Adobe Photoshop or other complex art applications. In this project, Netbase JSC utilized WordPress, Woocommerce, and Angular JS technologies.
Emizentech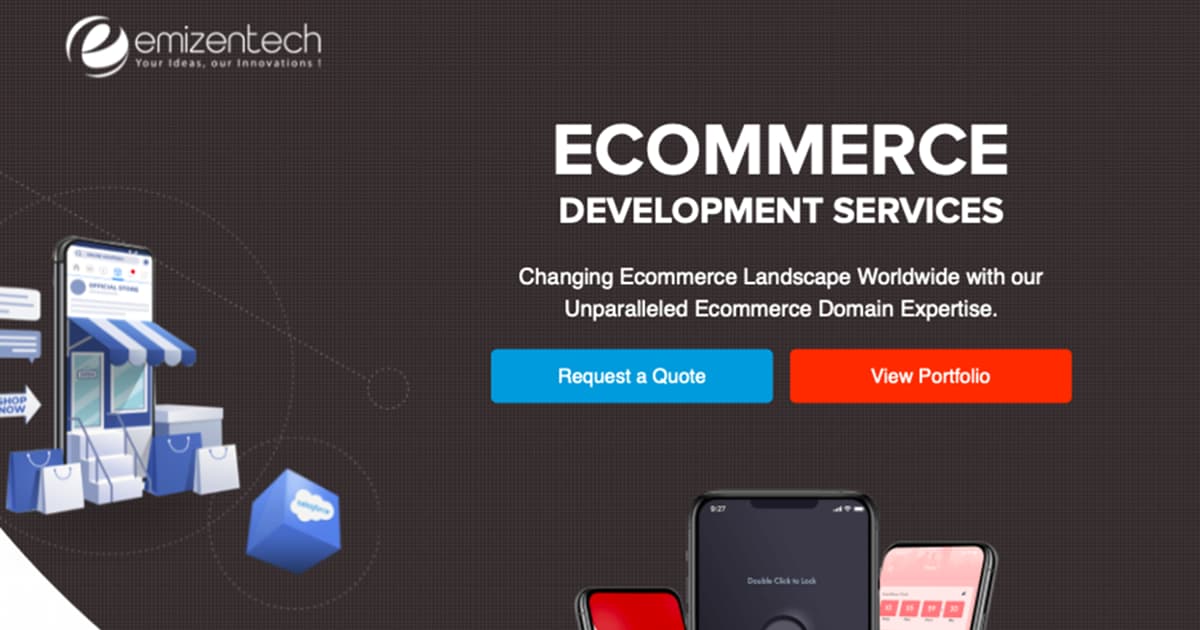 Location: Jaipur, India
Staff size: 50 — 249
Pricing: < $25 / hr
Founded: 2013
Clients: Ego Shoes, Loving Earth, Body Kraze
Clutch Rating: 4.9
Based in Jaipur, Emizentech delivers its high-quality services all over the world. Beginning as a small Web Development startup in 2013, Emizentech is a big award-winning ecommerce development company in India that also specializes in mobile app development outsourcing. Emizentech launched multiple partnership programs, offering collaboration as Reseller, Joint Venture, or Strategic Partnership.
Technologies
Emizentech e-commerce system focus is shifted towards Magento, yet it also offers Shopify, Shopware, and Salesforce services.
Leibundrebe.de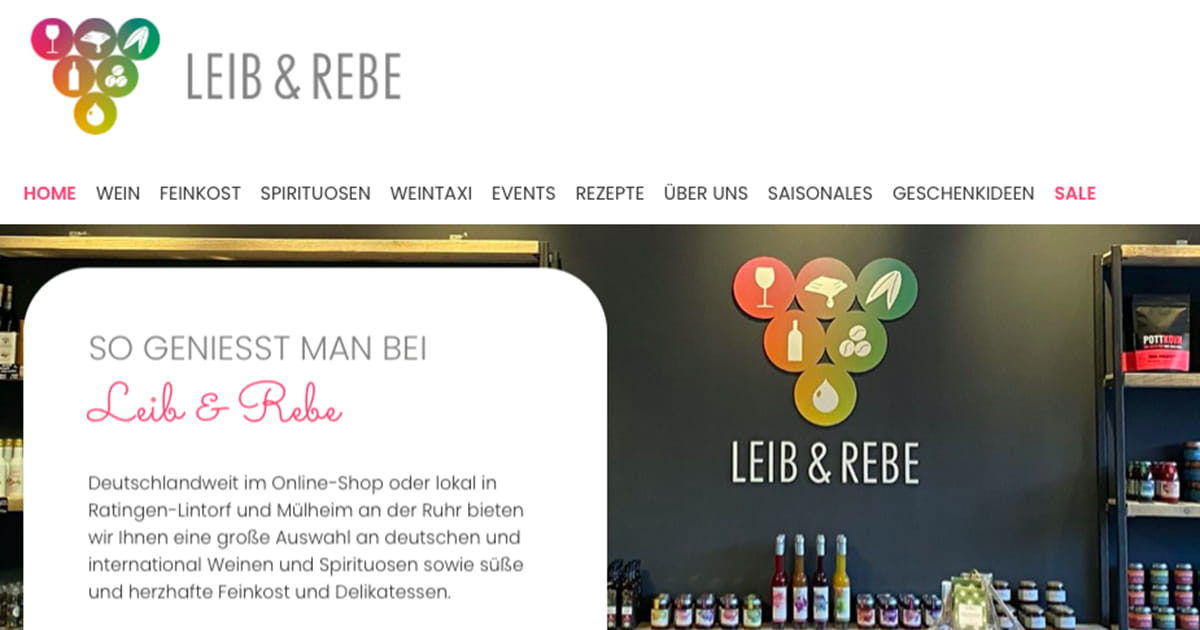 Leibundrebe is an online e-commerce platform that offers a wide selection of wines and spirits. Using Shopware, Emizentech integrated manifold features and functions, like online wine marketplace, gastronomy wine delivery, blog and events.
Dynamic Dreamz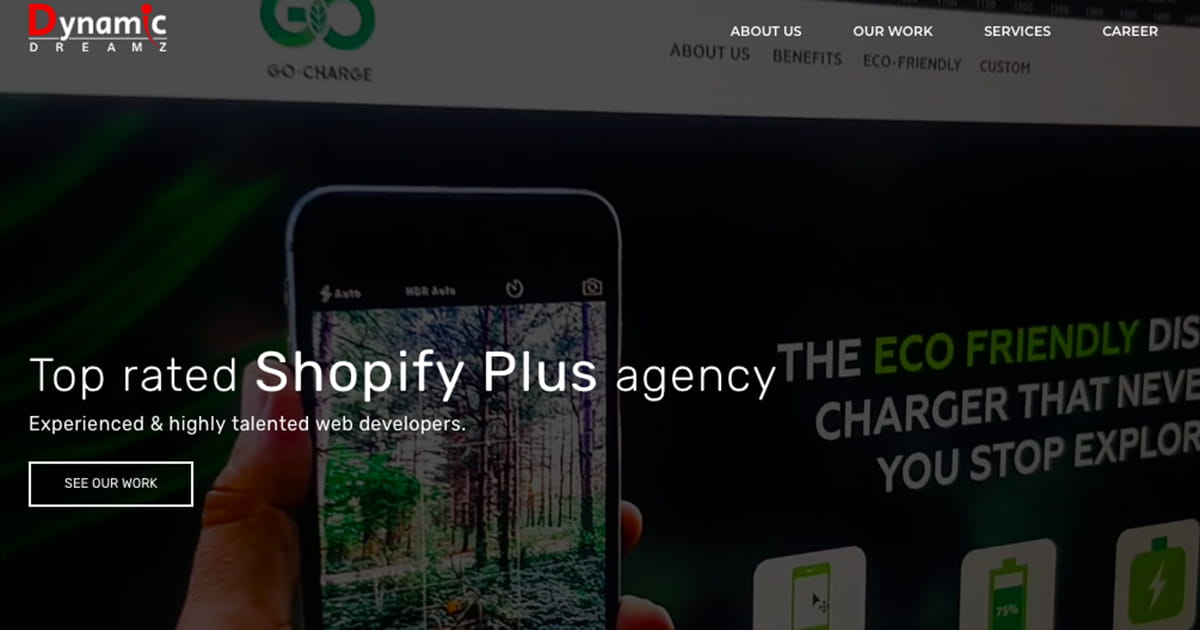 Location: Surat, India
Staff size: 50 – 249
Pricing: $25 – $49 / hr
Founded: 2004
Clients: Custom Neon, Hype for Type, Lerare Shoes
Clutch Rating: 5.00
Dynamic Dreamz is a Surat-based company with an excellent Clutch reputation. Dynamic Dreamz is primarily focused on e-commerce for small businesses and has clientele (30%) in midmarket and enterprise. The company does not outsource its projects and is equipped with versatile professionals to deliver successful products in-house. Transparency principle and ability to have an open dialogue with clients without any sugar-coating makes Dynamic Dreamz one of the best eCommerce development companies in South Asia.
Technologies
For a company that keeps all project stages in-house, Dynamic Dreamz has an impressive array of digital commerce services: Magento, Shopify, WordPress, Laravel, PHP, MySQL, HTML, Bootstrap, and so on.
Case: Nekter Juice Bar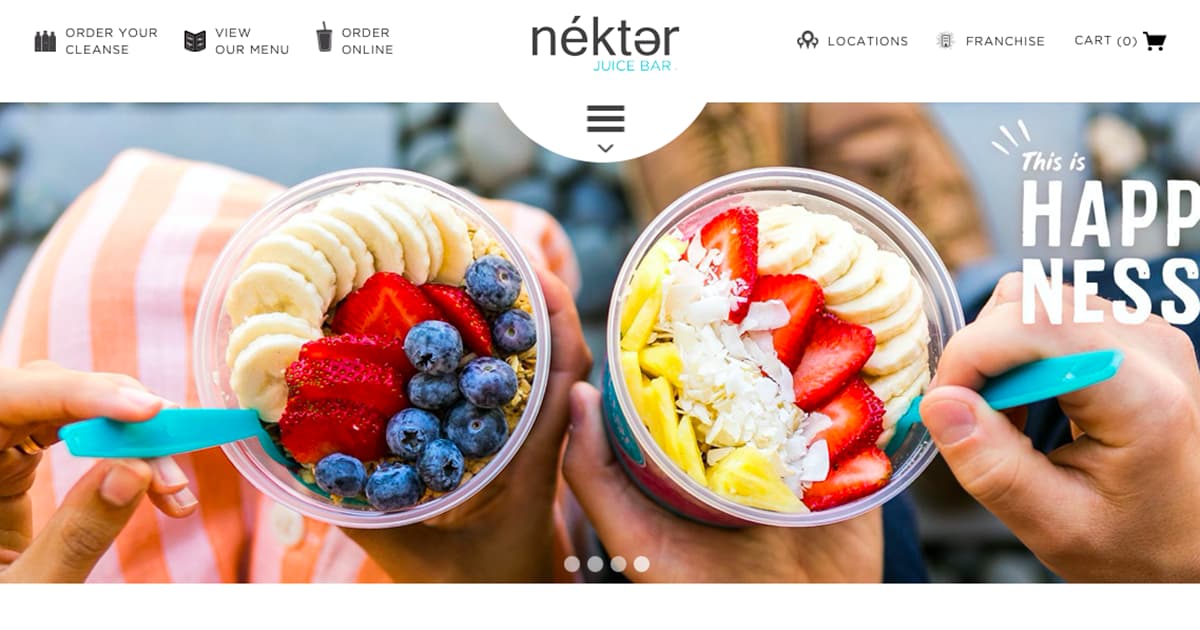 Nekter Juice Bar is a franchise that promotes a healthy lifestyle and vends juices, fruits and provides cleansing packages. Dynamic Dreamz helped Nekter to bring the juice drinking experience to a new level. They developed a platform that brings all their services together and ensures quick and effortless access to healthy fresh fruits.
For this project, Dynamic Dreamz developed a customer-friendly User Interface design that matches the niche product. Dynamic Dreamz professionals utilized Shopify to develop the Nekter Juice Bar marketplace and developed a blog that boosts platform engagement.
Benefits of Partnering with a Specialized Company
E-commerce is an incredibly broad industry, offering different services and innovative, often unfamiliar, technology. What are the benefits of choosing the specialized company which will be your guide in the maze of digital commerce?
Visible results
Specialized e-commerce teams are often equipped with proficient UI/UX designers and Marketing Managers. Professional companies can develop your platform and deliver a whole package of services, which are essential to boost revenue and engagement.
Sale finalization
Customer engagement and user-friendly websites are amazing for any business. But the endpoint of engagement with a marketplace is a sale. High revenue does not always correlate with engagement. Only experienced e-commerce providers who know the intricacies of customer behavior in the digital marketplace can solve this juxtaposition.
Aftercare
Launching a marketplace is only the first step of digitizing your retail business. Various aspects need diligent supervision and support when the platform is running: managing workflow, analyzing user experience and revenue, enabling security, and fixing possible bugs. E-commerce specialists who have accumulated diverse expertise in post-launch technical support can ensure your platform runs smoothly in the long run.
Security
E-commerce, like any other digital industry, is not immune to cyberattacks and data theft. Ensuring security for your business and your customer's data requires niche expertise precisely in e-commerce data safety. Specialists can provide the verified security techniques to keep customer data, transactions, and websites immune to cyberattacks.
Guidance and support
One company may specialize in 50+ technologies. Another one may have seasoned Magento professionals. But if you are only entering the e-commerce world, what you need is someone who will honestly and collaboratively help choose what's best for your business. Specialized e-commerce developers with diverse portfolios know what works in a certain niche and can provide that guidance.
How to Choose the Right Ecommerce Website Development Company
We tried our best to present an analytical, consistent list of top digital commerce companies. Nevertheless, it is a lot of new information to process. That is why we would like to outline the key factors you should check before partnering settling down with one company:
Reviews. Several respected, informative, and reliable platforms have unbiased reviews from former real clients, like Good Firms or Clutch. Before contacting a chosen company, take some time to review the feedback about their projects and approach.
Objectives and values. Identify your goals and preliminary requirements and check how they correspond with the potential e-commerce developer. Perhaps, you need to arrange an introductory consultation to see if it is the right fit.
Price. While some companies have their pricing published, each project budget is unique. The first meeting with a potential e-commerce provider is a good place to discuss the preliminary price for the specific needs of your business.
Cases and portfolio. Many developers have a "Portfolio" section on their website. Yet, it is often only the tip of an iceberg: many projects are not displayed on the website. You may ask about similar business projects that have already been completed in the particular company to get an idea of what to expect.
Who is your e-commerce provider?
We presented you with a list of the best eCommerce website development companies that result from our rigorous cross-platform research. We hope that this global survey can assist you in finding the right company that fits your business needs and goals.
We at SPD Technology value good ideas. We believe that we have powerful skills and competencies to turn your ideas into successful, revenue-boosting e-commerce platforms. We are a team of 500+ developers who offer business-tailored services using MySQL, Ember.js, React, Vue.js, Node.js, to name a few.
Here are SPD Technology services that make us one of the best eCommerce website design companies:
building from scratch applications and websites for e-commerce, including B2B and B2C E-Commerce;
developing and integrating secure payment systems that connect multiple payment gateway integration methods;
implementing 3-D Security protocols for credit and debit transactions;
developing features that ensure rigorous reporting and sales analytics, single sign-on integration with a client website, fraud detection, and prevention;
integrating Artificial Intelligence, Machine Learning, the Internet of Things, and Cloud Computing.
We find it important to give back to the community and nourish innovation. That is why we established an SPD-University that raises high-profile specialists. We believe in long-term partnership and cooperation brings the best results. Sounds like something you are interested in?
Conclusion
Finding a developer for your commerce platform is not an easy task. You have to take into account numerous factors like their specialization and nice, price, and scheduling. On top of that, it has to be a good match on a personal level. In any case, hopefully, this research helped you, and you have more options to work with.
FAQ
What is the typical timeline and cost for eCommerce website development projects?
In 2023, the price can be anything from $30,000 to $150,000 per year, depending on the size of the business and the number of features. As for the timeline, it depends on a variety of factors, including the scope, the list of features, and the size of the development team.
Do these eCommerce website development companies provide ongoing support and maintenance after a website's launch?
It depends on the initial agreement and selected engagement model. A website development company can become a full-time support partner when needed.
Ready to speed up your Software Development?
Explore the solutions we offer to see how we can assist you!
Schedule a Call