Custom Software Development Services
A winning fusion of Research & Business Analysis, Software Development, Quality Assurance, and Post-Release Support.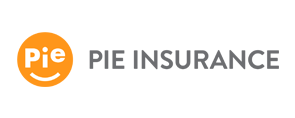 Looking for Custom Software Development?
We have been in the business of custom-developing a diverse range of software solutions for close to 17 years, building both Web applications and Mobile applications for businesses worldwide. SPD Technology offers a full-cycle development, including Business Analysis, Software Architecture Design, and long-term post-release support.
The range of the services we offer as a custom software company includes:
■ Custom Software Development (including end-to-end custom product development)
■ Enterprise-grade Development
■ Legacy Software Modernization
We both build custom software end-to-end, and help other, in-house development teams fulfill their companies' business automation needs. Additionally, our software development services are also geared toward those technology vendors, which are looking to scale up their R&D operations within a short timeframe, in fine quality, and at a lower cost.
Our mastery in implementing complex functionality, building infinitely scalable enterprise-scale software architecture, and managing large-scale projects have made us the provider of choice for a range of prominent businesses. These businesses include U.S-based B2B eCommerce stalwarts, industry-leading U.S FinTech and Financial Services companies, a world-known, global BioTech company, an innovative North-American B2B LegalTech market player, and other reputable companies.
Success Story
Custom Software Development for Roche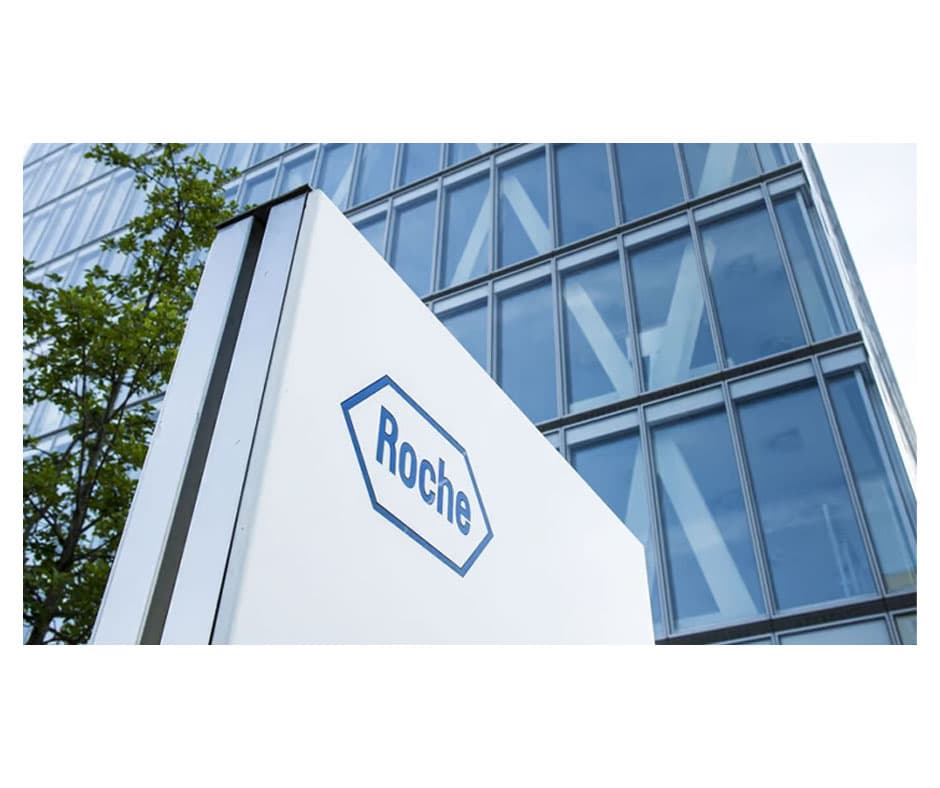 About the Client: A Basel-, Switzerland-headquartered pharmaceutical and BioTech multinational, the history of which spans more than 126 years.
Industry: Biotech
Geography: Basel, Switzerland
Services provided: Dedicated Development Team, Java Development Services, Quality Assurance
Success story: Roche has used our assistance to develop mission-critical software components and ensure the software and business process quality that befits their world-leading position.
Success Story
Financial & Market Data Platform Development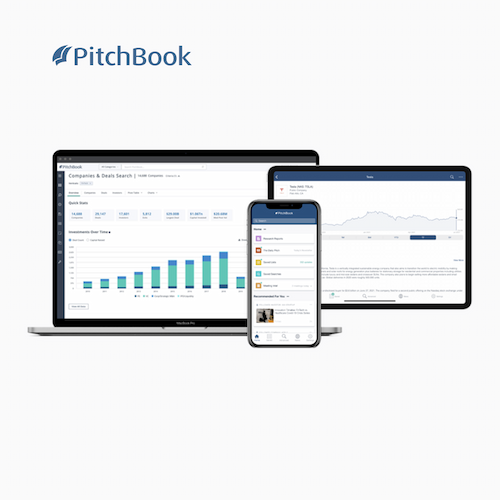 About the Client: A leading financial data provider that covers the global venture capital, private equity, and public markets.
Industry: FinTech [Finance Data Analytics, Big Data Processing]
Geography: Seattle, London, New York, San Francisco
Services provided: Dedicated Development Team, Custom Software Development, FinTech Solutions Development, AI Solutions Development, Post-release Maintenance and Support
Success story: We started with a small project team by implementing a pilot project for Pitchbook and have since grown into their primary technology provider. The company is now part of Morningstar, the global financial services firm with a market cap of more than $6B.
Success Story
Omnicommerce Payment Solution Development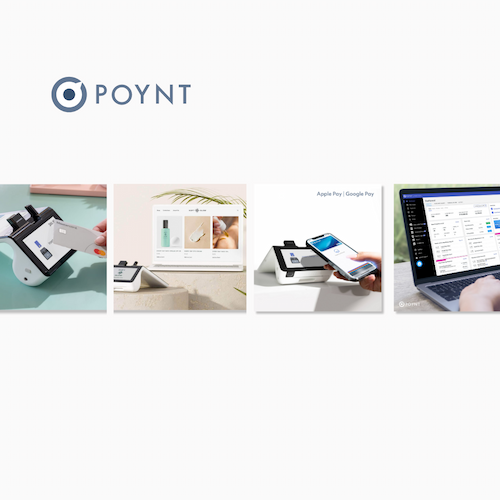 About the Client: A revolutionary Open Commerce Platform that empowers merchants with software and services to transform their business.
Industry: FinTech [POS Payment Solutions, Smart Terminals]
Geography: Palo Alto, California, the U.S.
Services provided: Dedicated Development Team, Custom Software Product Development Services, FinTech Solutions Development, Post-release Maintenance and Support
Success story: Poynt has entrusted to us the design and development of their revolutionary Open Commerce Platform. The company was subsequently acquired by GoDaddy (NYSE: GDDY), a $14B company.
Success Story
Web-based LegalTech Solution Development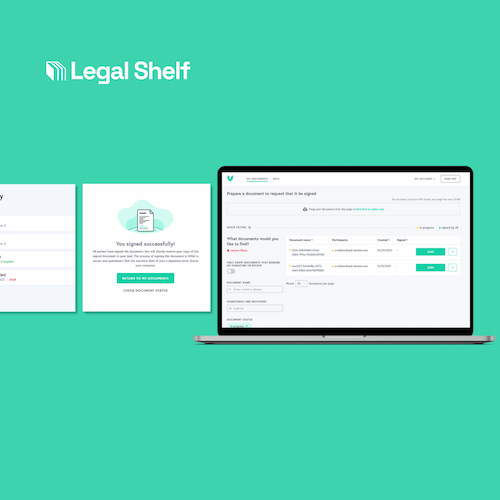 About the Client: An innovative Mexico city-based LegalTech provider, whose platform is intended to enable secure and comprehensive legal interactions between businesses, and is currently used by around 50 B2B clients.
Industry: LegalTech
Geography: Mexico
Project size: $200,000 to $999,999
Project length: Jan. 2011 - Ongoing
Services provided: Software Product Development Services, Web Development Services, Infrastructure build (AWS Lambda), API Engineering, UI/UX Design
Success story: LegalShelf has engaged us to design and develop their B2B LegalTech platform, which has allowed them to increase their customer base by 30-40% (20+ enterprise clients) and achieve significant cost savings.
Our experience
As a custom software development company, we focus on mid- and large-scale, multi-user, complex-hierarchy, and high-load applications.
The custom software applications we develop typically provide complex and often innovative functionality. In most instances, they also serve a significant number of concurrent users. Over the years, all our applications have shown robust performance and proven to scale limitlessly both vertically and horizontally. Furthermore, developed for well-known brands, some of them represent standard-setting solutions for their corresponding industries.
Among others, we have built from the ground up, or developed the bulk of the following types of software applications:
■ Massive-scale eCommerce applications (including B2B ones) that serve large numbers of users
■ Complex financial applications for a wide range of niche purposes
■ Multi-tenant Web-based applications (eCommerce and LegalTech ones)
■ Cloud-based applications
■ Web-based solutions with various niche functionality and AI/ML capabilities
■ Various custom mobile apps, including iOS and Android applications
The complexity of our custom software development projects has allowed our engineers to gain proficiency with complex and intricate types of software functionality, including:
■ Multi-tenant and multi-role B2B document management functionality
■ Complex calculation functions
■ Complex dynamic dashboards
■ Advanced Web-crawling and data collection functionality
■ Sophisticated AI/ML drone flight management functionality, and others.
Our R&D team's technical expertise is complemented by a varying but always considerable amount of industry expertise in the verticals we serve. These include Finance (Financial Data Analysis, Investment, Payments, Big Data Processing), eCommerce, Logistics, LegalTech, Agriculture, Insurance, Hospitality & Leisure, HR Tech, Wellness, and Information Technology.
We successfully handle projects of virtually any size or complexity. Some of the custom software development projects our company has been engaged in implementing have been running for up to 13 years and involve up to 200+ custom software developers and other software development experts on our part.
SPD Technology's Eastern-European R&D facilities make it possible for us to price our software development services very competitively and attractively for North-American, Western-European, Australian, Israeli, and other businesses.
To provide our development services, we use the Dedicated Team and Staff Augmentation models. Typically, it takes us approximately 6-8 weeks to put together a 5-7-strong dedicated development team at a client's request.
Dedicated Development Teams' Expertise
in Tech Stacks
Mobile Development
Java
Kotlin
Swift
React Native
Flutter
Objective C
Web Development
Java
Spring MVC
.NET
NodeJS
Python/Django
Javascript
TypeScript
AngularJS
ReactJS
Innovations
Artificial Intelligence
Machine Learning
Blockchain
Internet of Things (IoT)
Augmented Reality
Cloud Services
Amazon AWS
Microsoft Azure, Computer Vision API
Google Cloud, Vision API
Redshift
Lambda
Athena
Our software development process
accessible at any stage, point in time, and in every aspect
RESEARCH
Our experienced R&D department selects the most suitable technology stack to shape your custom software product.
DESIGN
Our experts create a project plan and a specification document and provide a time and cost estimate.
SOFTWARE DEVELOPMENT
Flexible system of communications, regular updates, and weekly demos for transparency and control.
SOFTWARE TESTING
Our certified QA engineers ensure that everything in your software application remains stable, efficient, and secure due to quick bug-addressing, regular performance, and security checks.
LAUNCH
We take every possible precaution to ensure a smooth and timely launch of your software application.
MAINTENANCE
As your software product hits the market, we will be monitoring its performance and providing maintenance with updates, and regular security analysis.
Certified
by Independent Organizations
● 17 Years
of Value-driven Software Product Development experience
● Over 100 Success stories
including projects for the world's leading companies like Roche, PitchBook, Poynt and Space Needle
● Over 600 full-time experts
always learning and willing to share their knowledge
● Secure by design
ISO/IEC 27001/27002:2005 standards-compliant, PCI DSS 3.2 compliant data storages, per-project isolated infrastructure