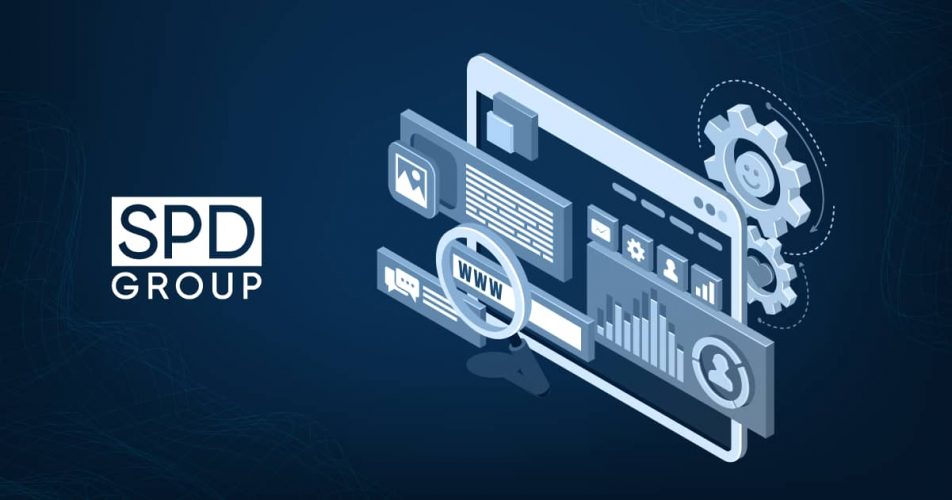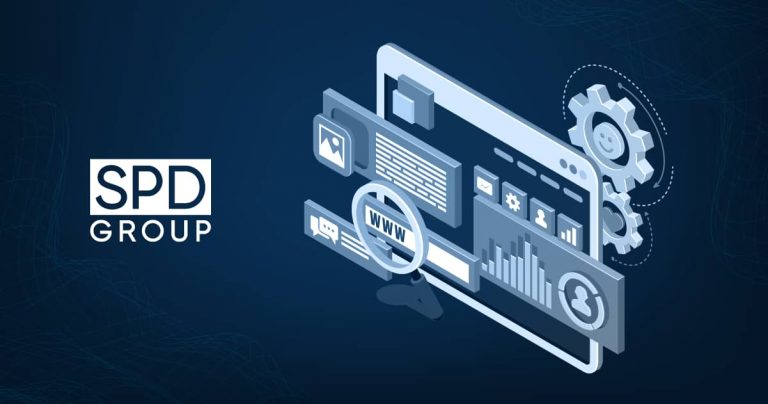 In today's digital age, it's crucial to establish a robust online presence and create an ecommerce website from scratch. Whether you're a seasoned entrepreneur or a passionate newcomer, building your own eCommerce website from the ground up gives you unparalleled control over your online store's design, functionality, and customer experience.
In 2020, more than 2 billion people have resorted to online shopping to shop for goods or services. This translates into a total of $4.2 trillion in worldwide sales. If you are a small business owner looking to enter the E-commerce world—there is no better time than now.
This article has all the information you need to move your business online.
Don't have time to read?
Book a free meeting with our experts to discover how we can help you save time and money.
Book a Meeting
9 Top Reasons why your business should have an E-Commerce website
An Edge Over Your Competition
At this point, most businesses have their own E-commerce website. The world of E-commerce gives your business access to the 21st-century tools unavailable to brick-and-mortar establishments and allows your business to innovate to stay ahead of the competition.
Increased Sales and Revenue
Businesses with 50% of their sales generated from an E-commerce web store performed better than other businesses during lockdown periods. Around 40% of businesses with an online platform saw increases in their revenue. As more consumers opt for online purchasing over in-store, these numbers are expected to grow.
Cheaper Than a Street-Side Business
Online retail platforms don't have the same expenses as a brick-and-mortar storefront. Expenses from maintaining a building, paying utilities, and cleaning are items that can be eliminated on monthly budget sheets.
Improved Product Visibility and Buyer Engagement
Building an online retail website will give your business access to audience engagement tools brick-and-mortar establishments don't have. Inbound marketing has turned product visibility and audience engagement into a science. If leveraged correctly, your online webstore and associated advertising will put your product in front of the largest pool of potential buyers.
Running Your Business From Anywhere
The ease and benefits from remote work have been fully demonstrated over the past year. Of the 10,000 surveyed workers in the US, 23% said that they would be willing to take a 10% pay cut if that meant they could work from home permanently. According to the same poll, working remotely saves time and increases productivity. But the real benefit is the freedom business owners are afforded. Your E-commerce web store is located anywhere you connect to the internet.
The Store Hours are 24/7, 365 Days a Year
Aside from the geographical independence that online retail websites give businesses, your online store never has to close for the night. Your business becomes accessible 24/7.
Easy to Measure Growth
With Inbound Marketing tools, reports and data are calculated and saved in real time. Measuring key performance indicators (KPIs) has never been easier or more efficient. Reports become a breeze.
More Convenience For Your Customers
All business owners know that customer satisfaction is what drives return shoppers. With an online web store, you have control over alternate shipping methods, payment processing, and fast customer engagement.
Introducing the Latest Technologies to Your Processes
You will be able to leverage Artificial Intelligence for image detection and voice recognition solutions, 24/7 chatbot support, personalized recommendations, and custom offerings, as well as Machine Learning-powered fraud detection solutions, to keep your website safe.
The essential steps to build a custom E-commerce website from the ground up
The process of building a custom E-Commerce website may vary but in most situations you will probably have a process that includes the following steps:
Market Analysis
A great move to begin your journey to success is to conduct market research to identify the main competitors that offer similar products and services.
Setting Business Goals
After getting to know your competition, establish your pricing strategy and calculate the required minimal revenue targets. Calculate any additional expenses you may encounter and anticipate the pitfalls that could influence your bottom line.
Creating Unique Selling Proposition
You need to know how your online store will be different from the competitors and what additional value it will bring to your customers. Setting a series of brainstorming sessions could help you craft a USP and reinforce your initial idea.
Finding Partners
It can be daunting to find a reliable software development partner, capable of delivering high-quality e-commerce development services. Run through the list of any possible options while considering your budget and expectations to pick the best one with a proven track record and highest-rated reviews. Additionally, you will need to partner with logistic companies to deliver the best customer service possible.
Getting All Paperwork Done
You need to be aware of all possible laws and regulations in the area you are planning to operate in. To avoid legal issues, you should get a consultation and guidance from an experienced law firm.
Picking Free Domain Name, Web Hosting Provider, and Payment Processor
A catchy and truly unique name is one of the key factors that will help you break through the market. Along with the name, you can choose a web hosting provider and decide on the payment options.
Define the Features You Need
Once you have a clear and Unique Selling Proposition, deciding on the initial features and possible future upgrades for your web E-commerce store will be a breeze.
Plan Scalable Project Architecture
Scalability is one of the key benefits of building a custom E-commerce website. Discuss with your software development partner how to grow your project in the future.
Build a UI/UX Design
The other important factor is the way your website will actually look. It must not only be convenient and user-friendly, but also attractive and memorable.
Set Up a Plan For Marketing Activities
The main determinant of a website's success? Proper marketing activities. Before your development team builds an online store, your marketing team must have a plan that includes SEO, advertisement, personalized outreach, engagement with media, and a set of discounts and promotions.
Development
Following the previous steps with a proficient development team, the entire development process is smooth and easy. Just watch your dream finally coming to life!
Test, Deploy and Launch Your Website
After the development phase is complete, quality assurance experts are a must. Before launching your website, make sure you did everything possible to make your E-Commerce website bug-free. Utilize log management and analysis tools to increase security and minimize the downtime of your website.
Get Feedback From Customers and Make Adjustments
After launch, your customers will provide feedback on all the necessary changes that should be made to make your online store better. Just listen closely and react fast!
Continuous Support and Improvements
You can continue your business relationship with your software development partner by making ongoing development agreements for additional support and improvements to your store. If you don't plan to improve your store and add new features, you still need to hire at least one expert on a part-time basis for maintenance purposes.
Website builders: the easiest ways to build an E-commerce website
Website builders have come a long way. You can find easy-to-use interfaces and unending options for customization. Almost anyone can sit down and start building a website. You just need to choose which E-commerce website builder you want to use.
You've likely seen advertisements for Wix, Shopify, Squarespace or WordPress.
WordPress is an industry standard. It's web hosting services are used by large corporations like Bloomberg and Facebook. WordPress is a powerful tool but has a learning curve when compared to other website builders like Wix.
Wix has a wonderful and easy-to-use point-and-click interface that lends itself to fast customization and edits.
But which website builder is best for creating an E-commerce website to sell goods and services? You can ask the internet and the results often point to Shopify. Shopify is an easy one-stop-shop where your business can list products without the need for coding. It offers competitive pricing plans to host your online web store and streamlines the buying process for your customer from beginning to end.
Regardless of which platform you choose to build your own E-commerce website, buy your domain name. The domain name is the first thing your customers see before entering your online shop and using a pre-assigned domain name simply doesn't look good. It is worth it for your business to purchase your custom domain.
Need help with software development services?
Book a free meeting with our experts to find out how we can help you to build your project according to your business vision.
Book a Meeting
The advantages of building your own custom online shop
Customization
The power of customization cannot be overstated. Having control over how your site functions is what makes building your own E-commerce store impactful for your customers. You have the power to create a visually pleasing and easy-to-navigate web store limited only by your imagination.
Controllable List of Features
Your custom online shop can have already existing features and at the same time, you can introduce entirely new functionality and become a market innovator. A custom solution allows you to provide maximum convenience and the best user experience for your customers.
Unique Shipping Options
Selling objects that are of a consistent size and weight with no special considerations is one thing. But the greater variety of products your E-commerce store offers, the more diverse your customers' shipping concerns will be. In turn, a custom E-commerce solution will seem even more appealing. For one, your customers may want the choice of different delivery services, whether that's FedEx, UPS, DHL or the U.S. Postal Service.
Industry-Specific Limitations
Your business may sell products that require adherence to some defined rules and regulations that limit how your product can be handled, stored, or shipped. An example would be perishable food products that require cold-chain logistics, or liquids and gases that need special containers. Since each carrier has their own guidelines for such products, your customer needs to be informed of the shipping nuances. If this is the case, then a custom E-commerce solution is the best choice for you.
Flexibility With Third-Party Integrations
Custom online web stores can host a variety of third-party applications. This allows your business to integrate separate features into your website that can be utilized by your customers.
The Highest Level of Security
A custom E-commerce website gives you full control of security functions. Business owners have the responsibility of keeping their customer's data safe and secure.
Internet security is constantly adapting to new cyber threats. Machine Learning-powered fraud prevention and fraud detection solutions are among the available options that can protect your website. With an E-commerce website you can leverage such technological innovations and focus on the business side of your company—leaving security to the professionals.
Using any Payment Processor You Want
Having the choice of any payment processor on your website benefits your business and your customer. You can use any payment method that you need. If you want to learn more details, read our E-Commerce Payment Systems for Business in 2023 article.
Prices and features comparison: Website Builders vs Marketplace Platforms vs Custom Development
The construction of your E-commerce website depends heavily on your budget constraints, time, and the desired list of features. With a trusted and experienced e-commerce development services provider, custom development can be the most secure and flexible way to build a web store. Here is a quick comparison between the most popular ways to create your own E-commerce website:
| | | | |
| --- | --- | --- | --- |
| | Website Builders | Marketplace Platforms | Custom Development |
| Customization | Medium | Low | Highest |
| Opportunity to Innovate | No | No | Yes |
| Required IT Expertise | Medium | Low | High |
| Level of Security | Low | Low | High |
| Timeline | 2-12 Months | Less Than 1 Day | 3-9+ Months |
| Prices | $350-$200,000+ | Monthly or Per Item Fees | $60,000-$300,000+ |
The market prices are approximate and every case is unique, so it is wise to seek consultation so you know that you are getting the most out of your choice.
ARE YOU INTERESTED IN HIRING A DEDICATED DEVELOPMENT TEAM?
Learn all the details on Dedicated Development Team model for software development projects
Read the article
The pitfalls in building a custom E-commerce website
Now that you know how to build your own E-commerce site step by step, let's take a look at the most common mistakes that businesses tend to make in this process.
Reinventing the Wheel
Study your competitors and their existing solutions. With a custom project you are always in danger of wasting your time and budget on inventing features that have already been tried, tested, and become standard. A team of experts can help you analyze your project and inform you on the parts of it that actually need to be built from the ground up. For example, things like promotional campaigns or referral programs could be copied from the market leaders.
Poor Estimation
Just like with any custom project, it is easy to underestimate your budget. Be ready that your expenses will most likely be higher than you initially expected. Prioritize the most important features of your website.
Not Enough Attention to Marketing
As mentioned previously, marketing strategy is a key element of starting your own E-commerce website. But sometimes the basic moves are not enough to grab the attention of potential customers and, ultimately, find a place in the market. Make an additional effort to come up with some unique elements in your marketing campaign that will make your store stand out!
It is important to gain an understanding of the various existing E-commerce business models. They are as follows:
E-commerce business models
Business to Consumer (B2C)
B2C is the most common E-commerce business model. Any time a consumer purchases a product or service from an online webstore, it is done using the Business to Consumer model. This model is everywhere from Amazon and Target to services like Netflix and Uber. The consumer finds a product or service from an online webstore and clicks buy. Done!
Business to Business (B2B)
The B2B model means that a business sells goods or services to another business. Typically, this model is for businesses that want to buy products in bulk and then resell them to the consumer. These kinds of transactions typically have longer sale cycles, but with a higher chance for repeat transactions.
Consumer to Business (C2B)
C2B platforms enable individuals to market their goods or services to other businesses. The consumer-to-business model is used if a business needs somebody with a niche skillset. Businesses can find individuals on platforms like Fiverr or Freelancer.
Consumer to Consumer (C2C)
C2C businesses are often referred to as online marketplace. Consumer- to- The most notable examples of consumer marketplaces are eBay and Craigslist. With this type of E-commerce, consumers post listings online and allow the website to make revenue from transaction and listing fees.
What are the trends you should be ready for this year? [Updated 2023]
The E-commerce industry is constantly evolving, and this year is not an exception, despite the inflation and general economic slowdown. If you are looking to build an E-commerce website, you should be aware that one of the most important growing trends is omnichannel. The shoppers don't want to be limited by a single device or channel, and in 2023 it is expected that customers will be able to switch seamlessly between devices and won't lose any steps in the purchase journey.
Speaking of multiple devices, mobile shopping is going to be bigger than ever this year. While this trend is not new, it is expected that global retail M-commerce sales will have reached nearly $4.5 trillion by 2024, making up 69.9% of the overall retail e-commerce sales, if Insider Intelligence is to be believed.
SPD Technology is ready to cover your needs with both custom software development and mobile applications development and build a modern E-commerce solution according to the industry standards. We have years of experience and a proven track record of implementing projects that involve both desktop and mobile functionality to offer customers a seamless purchasing experience.
Our expertise in building E-commerce websites
SPD Technology has over 15 years of experience delivering research, technology consulting and software product development services to our partners. Leveraging such technologies as Artificial Intelligence, Machine Learning, the Internet of Things, and Cloud Computing we aim to deliver cutting-edge solutions in each our project. As for custom E-commerce web development services, we've been involved in building from scratch and expanding marketplace startups for well over a decade.
In one of our recent cases, we created not simply a custom E-commerce store, but a powerful white-label B2B and B2C E-Commerce platform that has gained recognition all over the world. Our platform combines the advantages of a marketplace and those of a personalized website to offer a variety of features, all thanks to an advanced white-label customization engine.
On our platform, sellers are able to use multiple types of back-end functionality that are not available on website builders or online marketplaces like Amazon or eBay. Additionally, we are proud to say that we have created a complex payment framework that supports over 20 payment systems. We were able to connect all three payment gateway integration methods: Direct Post, Hosted Payment Gateways, and Integrated methods for different E-commerce payment systems for business. Each method operates differently. This was our initial challenge. Additionally, we have successfully implemented 3-D Security protocols for credit and debit transactions on both the mobile and online platforms.
Some other important features this platform includes are flexible reporting and sales analytics, single sign-on integration with a client website, fraud detection and prevention functionality, and, last but not least, a variety of customer loyalty programs and promotional campaigns.
Conclusion
In 2023, it is hard to imagine a business that is not represented online. A cutting-edge E-commerce website can still help your organization stand out from the competition. Any of the three options that can be used to create it: website builders, marketplace platforms, or custom websites can work better than the other two in a specific situation. However, if you have a desire to innovate and use your online store as a tangible boost, custom software development is the way to go. Find a reliable software development company with a proven track record that will be able to share your vision in creating something that will make an impact on the market. According to eMarketer, the share of E-commerce sales will only grow in the next few years.
So, if you are ready to build your custom E-commerce website feel free to contact SPD Technology for consultation and learn how you can implement innovations like Artificial Intelligence and Machine Learning for E-commerce Fraud Detection and Prevention. We have the expertise and experience to provide you with guidance to create the project of your dreams!
FAQ
How long does it take to build a custom E-commerce website?
The time needed to build a custom E-commerce website depends on a variety of factors, including the scope, complexity, design and user experience (UX), development platform and technology, features and functionality, content, customization, and size of the development team. To get an accurate time estimate, you should consult with your e-commerce development provider that can assess your specific requirements.
How can I ensure secure payment processing on my E-commerce site?
You should choose a secure e-commerce platform, implement Secure Sockets Layer (SSL) encryption to secure the communication between your website and your customers' browser, and use a reliable payment gateway (like Stripe, PayPal or Square). Besides, you must ensure compliance with Payment Card Industry Data Security Standard (PCI DSS), enable Two-Factor Authentication (2FA) for admin and user accounts, and conduct regular security checks and software updates.
Further Reading
DO YOU HAVE QUESTIONS ABOUT E-COMMERCE SOLUTIONS?
Explore the solutions we offer to see how we can assist you!
Schedule a Call