eCommerce Development Services
Cost-effective eCommerce Development Services by a company with 17+ years of B2C and B2B eCommerce applications development experience.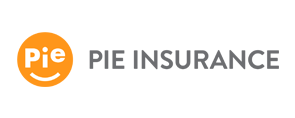 Looking for eCommerce Development Services?
With a decade and a half of eCommerce development as our company's core specialty, we excel in providing development services of any scale, purpose, and complexity.
Our company both builds large-scale and intricate applications from the ground up, and helps merchants bring their legacy apps up to par. Besides, we are always keen to give eCommerce software vendors the hand they need by taking over part of their eCommerce software development in a qualified manner.
We can proficiently develop the following types of eCommerce solutions:
■ Multichannel/Omnichannel Marketplaces
■ B2B and B2C eCommerce solutions
■ Multi Store websites
■ Headless eCommerce solutions
■ Mobile Commerce applications
SPD Technology's eCommerce developers have designed the architecture of many complex systems, developed a diverse range of functionality, and merged multiple eCommerce platforms.
The eCommerce brands we have been instrumental in equipping include some of the industry-leading U.S. eCommerce heavyweights that cater for thousands of B2B customers, have tens of thousands of B2C customers, and employ up to 2000+ people.
We are always positioned to offer you an appealing combination of an optimal technical solution, friendly support, and tangible economic benefits.
If the time-to-market of your eCommerce product is of essence, we can get your project underway very expeditiously. More particularly, it takes us only around 6-8 weeks to assemble a cross-functional eCommerce development team of 5-7 experts.
Our R&D team can ensure the presence of sufficient industry expertise in your eCommerce dedicated development team in multiple ways, including a well-organized internal knowledge transfer and the assignment of an industry-savvy Delivery Manager or Project Manager.
To implement development projects, we use the main Client Engagement models.
Our expertise and experience
The extent of our experience in eCommerce development services and the massive scale of the eCommerce projects we have been handling allow us to say that our company has consummate proficiency in developing advanced eCommerce software. We have spent some 14 years developing complex eCommerce solutions.
The vast bulk of our experience in the eCommerce realm stems from our projects associated with the massive-scale, multi-tenant, and extremely high-load B2B and B2C platforms. We have developed these remarkable products for the US-based eCommerce stalwarts NimbleCommerce and Poynt. These solutions provide wide-ranging functionality and are designed to serve scores of thousands of concurrent users. They allow eCommerce merchants's B2B clients to easily establish a completely customized eCommerce business presence regardless of their line of business or product range. In addition, in some instances, our eCommerce software solutions provide advanced custom payment functionality and include advanced eCommerce mobile apps.
The breadth and duration of our custom eCommerce projects have allowed us to gain hands-on experience in developing an extensive range of eCommerce functions:
■ Core eCommerce functionality
■ Sign up / Sign in functionality
■ Advanced search
■ Ordering flow-related functionality (including Shopping Cart and Order Preview)
■ Order management and Cancellation
■ Account Management
■ Feedback functionality (reviews and comments)
■ Delivery Tracking
■ Other eCommerce functionality
■ Social media integration
■ Promotional functionality
■ Referral functionality
■ Targeted Mailing
■ Loyalty bonuses
■ Sales partner functionality
■ Complex-hierarchy administration functionality
Additionally, as a custom eCommerce software development company with a well-established AI/ML practice, we are in a position to enhance an eCommerce application with virtually any of the many AI and ML innovations used in the eCommerce industry. Among other capabilities, this can include Voice Commerce, AI-enabled personalized product recommendations, remarketing, identification of high-risk transactions, synchronization of sales across multiple sales channels, and automated discount management.
While customizing multi-tenant eCommerce functionality to the individual needs of B2B customers from many industries, we have gained a thorough understanding of many industry-related important nuances.
In one of our projects, we have integrated multiple disparate marketplace solutions into a single eCommerce platform for a US-based B2B and B2C online merchant, that focuses on gift cards and catering for a long range of well-known brands. The company's clients and partners include Kroger, Simon, Disney, Staples, iTunes, BestBuy, Target, and eBay. Our eCommerce developers have integrated a total of 8 different eCommerce assets the client had inherited as a result of a merger and acquisition, aligning them with the company's primary business model.
We have built a high-scaled, enterprise-grade Consolidated Enterprise Platform that includes a total of 100 connected microservices one can manage centrally. The platform includes an advanced BI reporting system that provides 40+MM records per day and supports more than a hundred of report types.
Our experience has also given us one more valuable ability - the ability to get extremely large-scale development projects on the right track and ensure their positive target outcomes.
Furthermore, eCommerce applications development has been formative in the rise of our company as an enterprise-grade software provider. Major eCommerce projects traditionally account for a vast portion of the overall amount of software development we handle. Some of our eCommerce projects have been ongoing for close to 10 years now and involved up to 200+ software developers on our part. This has allowed us to learn to staff, plan, and steer such projects optimally.
Success Story
Ecommerce Web Development for NimbleCommerce
■ A Silicon Valley startup that has become the world's largest promotional e-commerce platform over the past 9 years.
■ The company was acquired by the global Leader of commerce solutions Blackhawk Network, a $4B company.
■ The company's clients include more than 3000 media companies, including Disney, Staples, iTunes, BestBuy, Target, and eBay.
■ We have scaled up the client's development resources successfully from the first employee to a team of 120+ experts.
■ All the technical leads at SPD have been working with NimbleCommerce for over 9 years.
■ A post-acquisition partnership: the development of Unification and Consolidation solutions and their support.
Success Story
Omnicommerce Payment Solution Development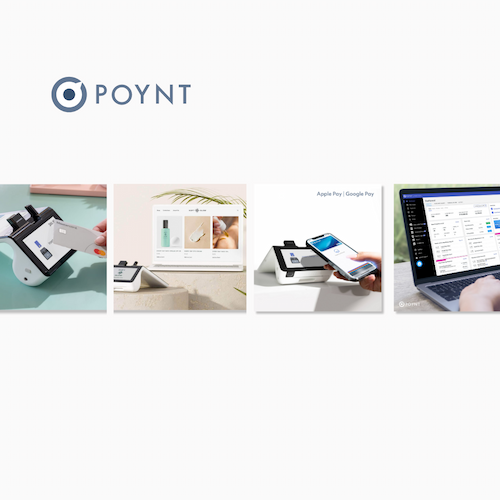 About the Client: A revolutionary Open Commerce Platform that empowers merchants with software and services to transform their business.
Industry: FinTech [POS Payment Solutions, Smart Terminals]
Geography: Palo Alto, California, the U.S.
Services provided: Dedicated Development Team, Custom Software Product Development Services, FinTech Solutions Development, Post-release Maintenance and Support
Success story: Poynt has entrusted to us the design and development of their revolutionary Open Commerce Platform. The company was subsequently acquired by GoDaddy (NYSE: GDDY), a $14B company.
Dedicated Development Teams' Expertise
in Tech Stacks
Mobile Development
Java
Kotlin
Swift
React Native
Flutter
Objective C
Web Development
Java
Spring MVC
.NET
NodeJS
Python/Django
Javascript
TypeScript
AngularJS
ReactJS
Innovations
Artificial Intelligence
Machine Learning
Blockchain
Internet of Things (IoT)
Augmented Reality
Cloud Services
Amazon AWS
Microsoft Azure, Computer Vision API
Google Cloud, Vision API
Redshift
Lambda
Athena
Our eCommerce development team
Our company has hundreds of eCommerce software developers and other experts engaged in implementing projects that have been ongoing for years. This has made it relatively easy for us to maintain and cultivate eCommerce expertise in-house and put together industry-savvy eCommerce dedicated development teams. We can provide this expertise on different levels (delivery managers, project managers, software architects, business analysts, and software engineers).
Almost all our software engineers hold a BA or MA degree in Computer Science, Software Engineering, System Analysis, or some other relevant field. They have a working grasp of English and experience interacting with foreign clients.
Certified
by Independent Organizations
● 17 Years
of Value-driven Software Product Development experience
● Over 100 Success stories
including projects for the world's leading companies like Roche, PitchBook, Poynt and Space Needle
● Over 600 full-time experts
always learning and willing to share their knowledge
● Secure by design
ISO/IEC 27001/27002:2005 standards-compliant, PCI DSS 3.2 compliant data storages, per-project isolated infrastructure