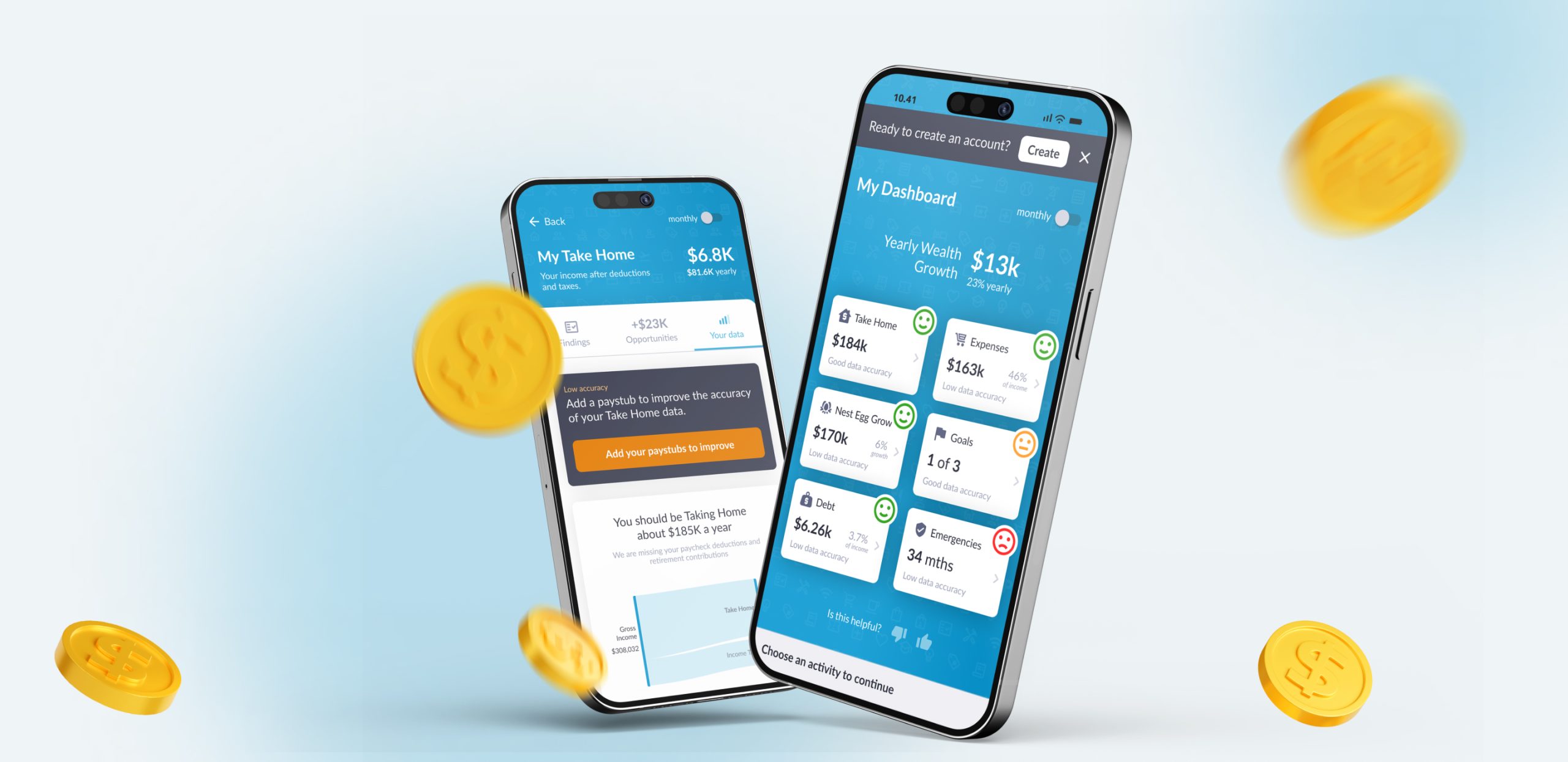 Highlights
The product has undergone continuous evolution over a decade-long partnership between SPD Technology and Mogamі.
SPD Tech has successfully developed three distinct iterations of the applications, employing progressively advanced technology stacks.
Client
Mogami was established by a team of seasoned professionals with prior experience at industry giants such as PayPal, T-Mobile, Uber, LinkedIn, and Samsung. Under the Mogami umbrella, they have successfully founded approximately two dozen diverse and high-tech businesses.
Product
This full-fledged financial planning application is designed to eliminate the majority of hassles and inconveniences associated with personal finance management. It eradicates the need for time-consuming in-person visits to financial advisors' offices, multiple fee payments, long waiting times, and the deciphering of unnecessary financial jargon.
The application's intricate functionality empowers users to create an efficient personal finance plan for an extensive future period, regardless of their age, net worth, or assets.
Goals and objectives
Build a PWA application from scratch to enable users to achieve their financial goals, including scenarios like:
Suggestions on vacation savings
Educational goals
Daily expenses
Retirement plans
Project challenge
Addressing performance issues arising from the connection to actual bank accounts within the application.
Enhancing the processing speed of the system's calculation model.
Ensuring seamless integration with a third-party MX solution.
Solution
During the project's first iteration, our team successfully developed a Web-only version of the application. Initially, the app had some architecture-related limitations that made it difficult to add any new features and scale the software.
In September of 2019, Mogami decided to build an entirely new application from scratch and engaged our R&D team for the job. We decided to change the application's technical design and implement the Progressive Web App (PWA).
Incorporating the banking integration feature slowed down the app's performance dramatically, as users' profiles were now linked to their bank accounts. As a consequence, the slow loading of multiple screens by multiple concurrent users became a major issue. We have managed to resolve this issue by pinpointing where the performance was slowing down and working out an effective solution.
Our project team has also resolved the issue of the slow processing speed of the system's calculation model: we have managed to reduce the calculation time from the initial 15 minutes to just 2 minutes.
Our results
SPD Technology has delivered a feature-rich and powerful product that now has a steady user audience.
We have completed native development through React Native on both iOS and Android.
We successfully integrated the app with the MX solution, opening doors for its utilization by banking institutions. This strategic move positions the client with promising opportunities to market the solution effectively in the Financial Services sector.
The client expresses high satisfaction with our team's performance, and we are continuing with thorough testing and the ongoing process of enhancing features.