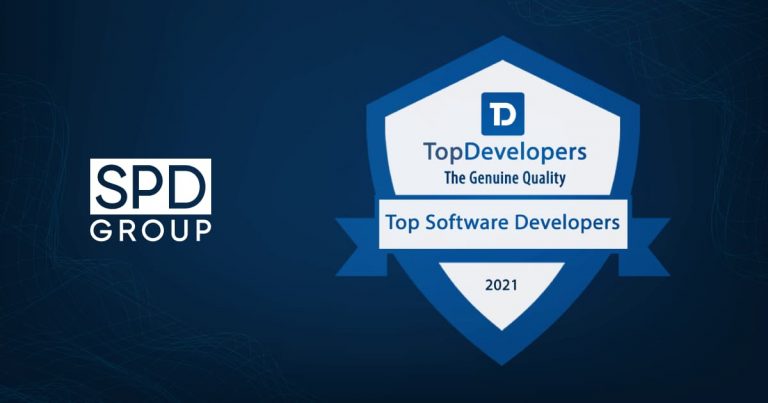 On May 17th, 2021, in San Francisco, SPD Technology was listed as one of the top software development companies in the world
according to TopDevelopers.co.
The list contains 60+ custom software developers for businesses and business-related services. SPD Technology is proud to be recognized as one of the firms that have proven their excellence and impeccable track record and top-notch software development skills of the expert team.
The research was conducted based on the business results that companies delivered to their clients on a global scale. TopDevelopers.co picked the list of companies that successfully handled complex business challenges and left a strong impression on the clients. Great client reviews, overall tech expertise, and market impact in different industries were also key factors in this research.
SPD Technology is working hard on continuing to stay on top and delivering even more value to our long-term partners and future clients!
About TopDevelopers.co
TopDevelopers.co is a dedicated directory of IT service providers. They have a strong reputation for grading companies through discreet research and deep analysis based on industry-specific metrics with a goal to deliver businesses the absolute best technology partners. TopDevelopers.co is one of the most reliable online review and research websites for businesses.
Ready to speed up your Software Development?
Explore the solutions we offer to see how we can assist you!
Schedule a Call