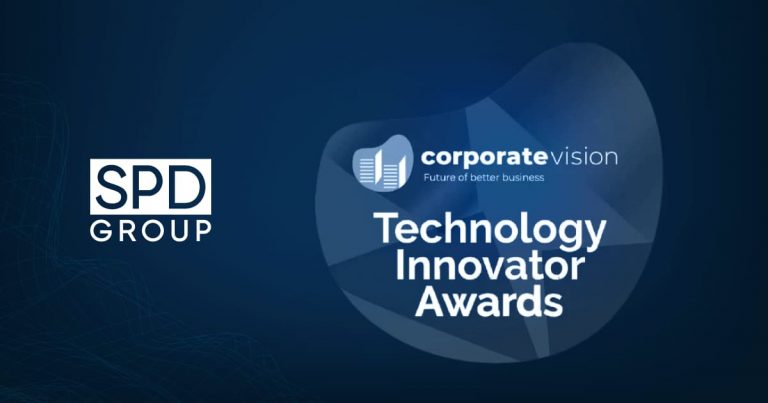 On June 25, 2021, Corporate Vision Magazine unveiled the winners of the 2021 Technology Innovator Awards.
SPD Technology received the award for Best Custom Software Engineering Solutions.
Corporate Vision magazine launched this award to recognize companies in a technological sector that deliver change through innovation, expertise, and creativity. Awards Coordinator Katherine Benton commented on 2021 winners:
"Now in its sixth year, the Technology Innovator Awards have only grown to encompass a plethora of businesses to showcase their individual achievements and successes in the technology sphere. I offer my sincere congratulations to all who have been recognised, and hope you have a delightful rest of the year ahead."
SPD Technology has proudly received this award and with such important acknowledgment is looking to continue building software products of the future!
About Corporate Vision
Corporate Vision is a monthly published magazine with a mission to deliver insightful features from the global corporate world. They focus on spotlighting advances in the HR, marketing, coaching, and recruitment spheres, with the goal to shine a light on the gatekeepers of better business.
Corporate Vision is a part of AI Global Media, a B2B digital publishing group founded in 2010. The group currently has 13 brands within its portfolio that include luxury lifestyle, construction, healthcare, and small business-focused publications. AI Global Media is dedicated to delivering content you can trust.
Ready to speed up your Software Development?
Explore the solutions we offer to see how we can assist you!
Schedule a Call