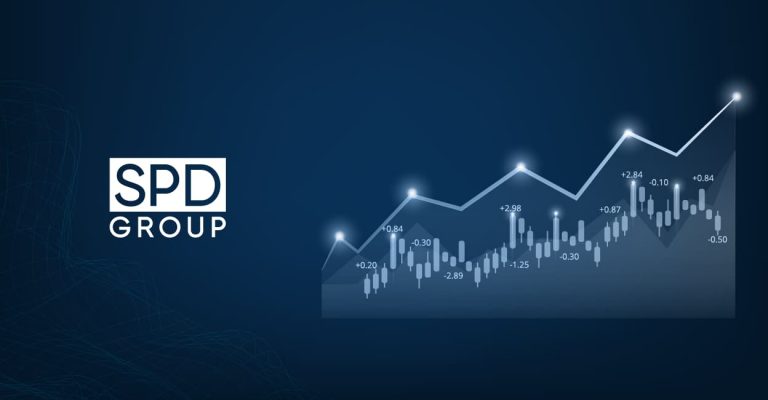 Project summary
Demonstrating reliable technical prowess, SPD Technology met the client's expectations by delivering concise and prompt solutions, which led to the development of a seamless platform. Proactive and detail-oriented, they generated tailored results that mirrored their understanding of their client's needs.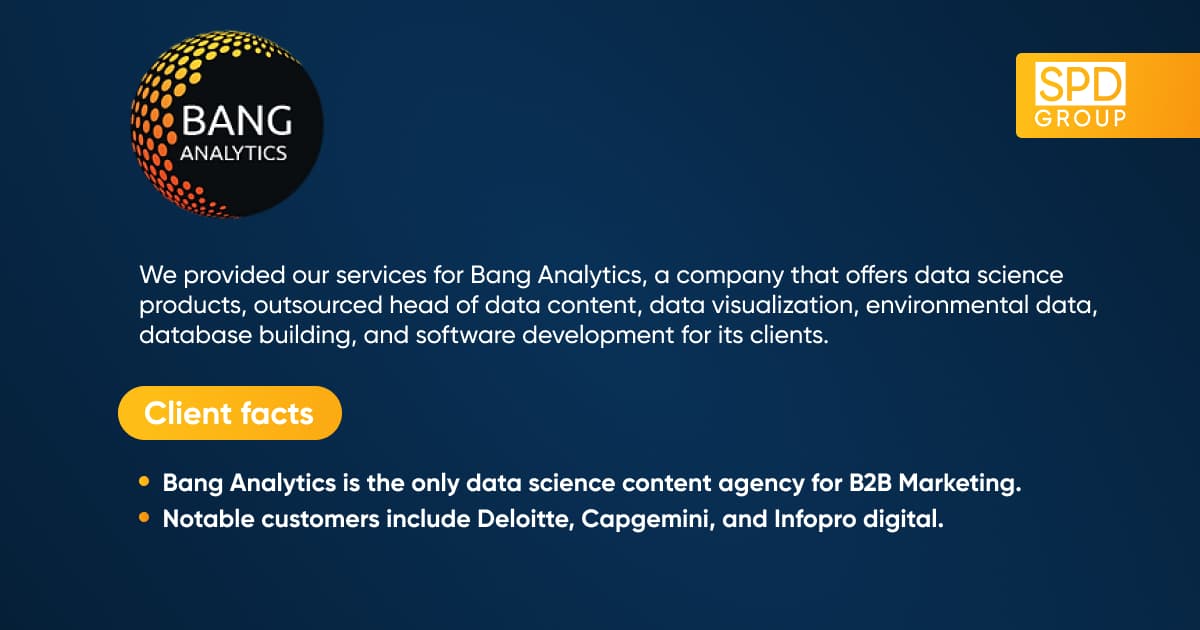 Scope of our service
Custom Software Development
Implementation
Troubleshooting
Quality Assurance
Deployment
Partnership details
Project length: May 2021–August 2021
Project category: Custom Software Development, Quality Assurance
Team size: 3
Feedback was provided by the Director of Bang Analytics. Here are the key takeaways from the review:
Introduce your business and what you do there?
"I'm the director of Bang Analytics. We provide companies with research data for marketing purposes."
What challenge were you trying to address with SPD Technology?
"We needed their support in our software development efforts."
What was the scope of their involvement?
"SPD Technology helped us fulfill the development of one of our software extensions. We kicked off our collaboration with a scoping phase, wherein we relayed our project brief and guidelines to their team. We then worked hand-in-hand with SPD Technology to build the platform from scratch.
Their team was involved in the pre-and post-development processes, including the implementation, troubleshooting, and quality testing stages. Finally, they helped us deploy the software once it was ready for its go-live."
What is the team composition?
"We worked with a project manager and two developers."
How did you come to work with SPD Technology?
"I read their profile on Upwork. Apart from their good reviews, I chose SPD Technology because they seemed like a highly skilled team that was capable of delivering our needs."
How much have you invested with them?
"We spent $5,500."
What is the status of this engagement?
"Our project ran from May–August 2021."
"We just reached the deployment stage, so there are no quantitative metrics to share yet. However, I could confirm that SPD Technology met our expectations by completing the project within the given timeframe and delivering precise solutions that led to a seamless platform."
How did SPD Technology perform from a project management standpoint?
"We communicated via Slack. SPD Technology was on top of their project management game — they were a polite team that remained detail-oriented and proactive throughout our collaboration."
What did you find most impressive about them?
"We saw SPD Technology's commitment to making solutions that work for us. They took their time to understand the ins and outs of our product, so they were able to deliver tailored results within quick turnaround times."
Are there any areas they could improve?
"There was nothing they could've done better or differently."
Do you have any advice for potential customers?
"Come up with a clear project brief — while SPD Technology can help you accomplish this, you can save time if you present concise goals and requirements from the start. It also helps to be attentive to their ideas and suggestions."
Have more questions about custom software development services? Ask our experts!
Explore the solutions we offer to see how we can assist you!
Schedule a Call